Curating the Past, Composing the Future
Chamber Landscapes / Artist Conversation hosted by Paul Kildea
Curating the Past, Composing the Future details
Curating the Past, Composing the Future pictures
Curating the Past, Composing the Future description
Artist conversation hosted by Paul Kildea with Erkki Veltheim, Daniel Ngukurr Boy Wilfred & David Yipininy Wilfred
Conductor, and University of Melbourne Honorary Principal Fellow, Paul Kildea holds a doctorate from Oxford University. Paul has been Artistic Director of the Wigmore Hall, London and Four Winds Festival, NSW and artistic advisor for both Aldeburgh and Perth Festivals. His acclaimed biography Benjamin Britten: A Life in the Twentieth Century was published in 2013, followed by Chopin's Piano: A Journey Through Romanticism in 2018.
Erkki Veltheim (b. 1976 Finland) is an Australian composer and performer, whose practice spans improvisation, notated music, electroacoustic composition, audiovisual installation and multidisciplinary performance. His works have been performed by London Sinfonietta, defunensemble (Finland), Soundstream Collective and Sydney Symphony Orchestra, and he has collaborated closely on multiple projects with fellow musicians Anthony Pateras, Scott Tinkler and Gurrumul Yunupingu.
Daniel Ngukurr Boy Wilfred and David Yipininy Wilfred
Daniel Ngukurr Boy Wilfred and David Yipininy Wilfred of the Nyilipidgi country, north-east of Ngukurr in Australia's Arnhem Land, are custodians of this ancestral land and the traditional manikay (shared song series and dance). They share their culture through yidaki (didjeridu), bilma (clapsticks), voice and dance. Their 2016 release Nyilipidgi with Paul Grabowsky and the Monash Art Ensemble "presents an almost transcendental integration of the two: jazz and Wagilak manikay have a shared foundation in the musical and aesthetic principles of freedom and expression; the rhythmic groove of their respective instrumentations further add a sense of shared time."
Event additional information
Book a dinner with this event
Restaurant Partners
Have you thought about dinner? Make your reservations at these nearby restaurants or bars now!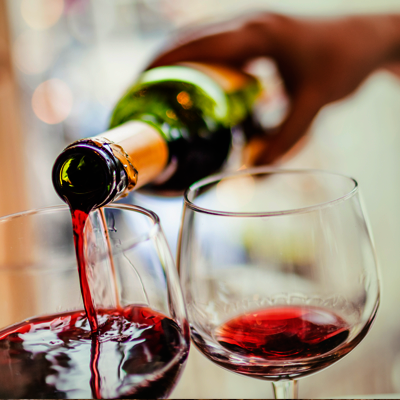 PRESS* FOOD AND WINE
You might also be interested in