August 31, 2020
Richard Flanagan: The Living Sea of Waking Dreams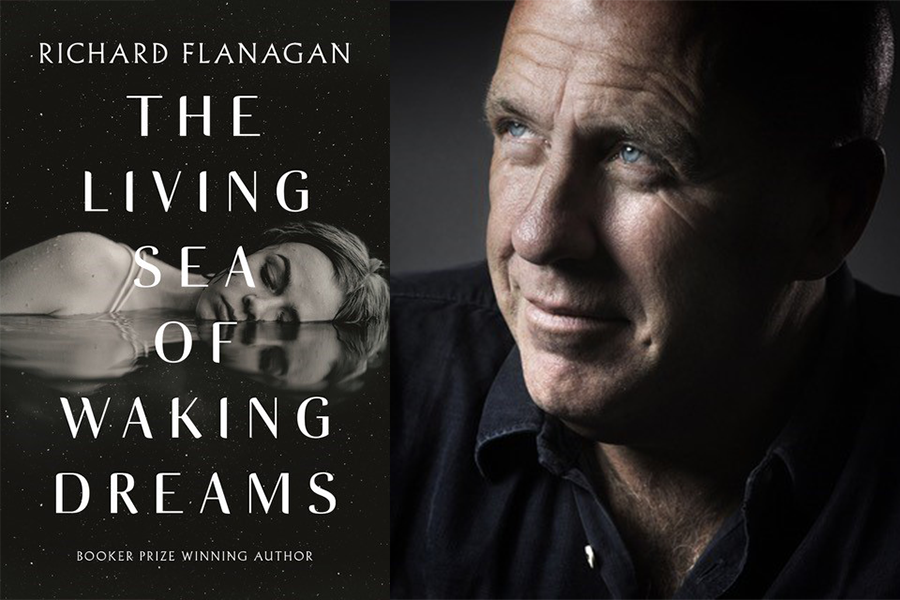 Our team is working hard to plan Adelaide Writers' Week 2021 in these fluid and uncertain times. We look forward to sharing first details of the program, and what books you should add to your to-read list, in November.
To keep you stimulated in the meantime, we are pleased to be able to provide you with the opportunity to attend this online event with one of Australia's most innovative and important authors:   
Richard Flanagan: The Living Sea of Waking Dreams
A digital streaming with the celebrated Booker Prize-winning novelist in conversation with journalist, editor and host of ABC's The Book Club, Jennifer Byrne. 
This livestream is broadcast from 7pm AEST (6.30pm in Adelaide), 29th September 2020, and available on demand until 9pm AEST, 13th October 2020. Ticket buyers will be able to access the content as many times as they want through the same account and the same device.
The Living Sea of Waking Dreams is an ember storm of a novel. This is Richard Flanagan at his most moving—and astonishing—best.
Flanagan's novels have received numerous honours and are published in forty-two countries. He won the Booker Prize for The Narrow Road to the Deep North and the Commonwealth Prize for Gould's Book of Fish. 
Be the first to hear about this major new book from one of Australia's most significant writers. 
Other News