2022
2022 pictures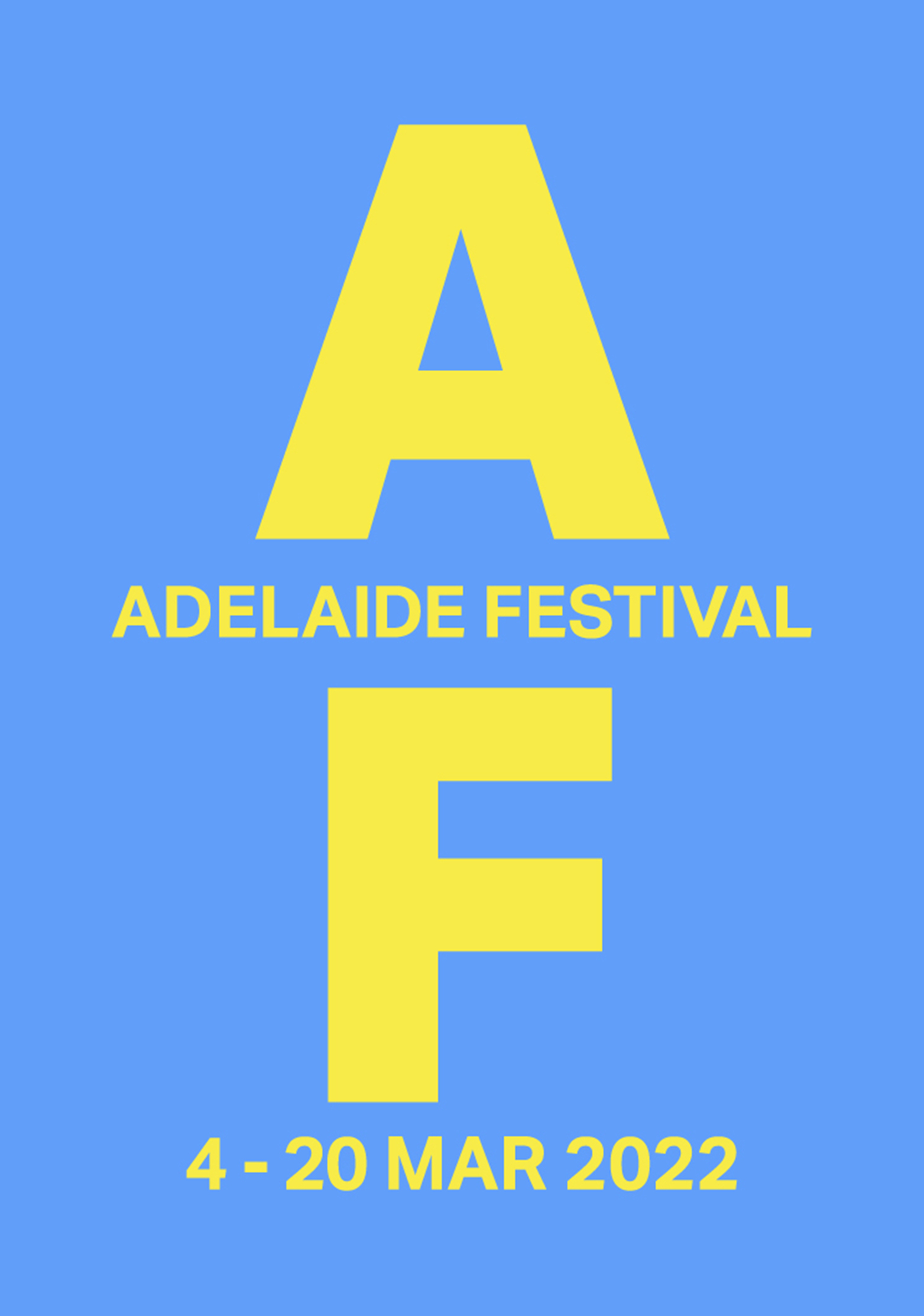 The exhilaration, sustenance and joy that radiated from audiences proved to us time and again that it had all been worthwhile – and that the community was hungry for a Festival that restored and sustained.

Rachel Healy & Neil Armfield AO, Artistic Directors
Under Artistic Directors Rachel Healy and Neil Armfield AO, the 2022 Adelaide Festival (4 - 20 March) boasted a 17-day program of invigorating and inspiring events, jam-packed with nine world premieres, six Australian premieres and 17 events exclusive to Adelaide. The 2022 Festival featured 71 events in theatre, music, opera, dance and more, in addition to our festivals-within-the-Festival - Adelaide Writers' Week, Chamber Landscapes at UKARIA and WOMADelaide. With more than 226,000 people attending events in 2022, the Festival exceeded box office targets and demonstrated our audience's eagerness to get back to 'normal'. 
Although several events started prior to the start of the Festival, including the world premiere of landmark oratorio Watershed: The Death of Dr Duncan, the 2022 program officially kicked off with our Macro opening night event from Gravity & Other Myths and Djuki Mala.
This was closely followed by two acclaimed Australian premieres - Nikolai Rimsky-Korsakov's opera The Golden Cockerel, directed by the inimitable Barrie Kosky and conducted by Arvo Volmer, and The Rite of Spring / common ground[s], a Pina Bausch Foundation, École des Sables and Sadler's Wells production with stunning choreography from Pina Bausch, Germaine Acogny and Malou Airaudo.
Audiences of all ages delighted in the Festival's fun-filled free installations - Groundswell, Cupid's Koi Garden and Patricia Piccinini's glorious Skywhales: Every heart sings. Young people also participated in our education program, with 41 different schools purchasing over 2,500 tickets. Disadvantaged schools were given significant opportunities to engage, receiving discounted tickets through Tix for Next to Nix supported by The Balnaves Foundation, and attending a workshop with Chineke! Chamber Ensemble supported by SA Power Networks. Through the generosity of the Lang Foundation, special schools prices and education resources were available for selected shows.
Adored by critics and audiences alike, Sydney Theatre Company's adaptation of Oscar Wilde's The Picture of Dorian Gray was one of the Festival's most popular shows. This innovative production was brilliantly adapted and directed by Kip Williams with a powerhouse performance from actor Eryn Jean Norvill as all 26 characters.
Classical music was celebrated across the Chamber Landscapes program at UKARIA in Mount Barker, which was curated by Dr Erin Helyard. Audiences were also delighted by classical performances at Haydn's Solar Poetics, Prayer for the Living and the sold-out After Kreutzer.
Other program highlights included the breathtaking Wudjang: Not the Past from Bangarra Dance Theatre and Sydney Theatre Company, exhilarating dance work Manifesto from Stephanie Lake Company, immersive theatre at Blindness and The Nightline, and a sell-out one-woman show with Girls & Boys from State Theatre Company South Australia.
The Summerhouse program presented 235 artists and guest speakers across the contemporary music program and Breakfast with Papers, including sold out performances from Genesis Owusu, Amyl & The Sniffers, Client Liaison and Vinyl Destination.
Taking over the Pioneer Women's Memorial Garden from 5 - 10 March, the 2022 Adelaide Writers' Week was the fourth and final event for director Jo Dyer. Centred on the theme A Better Picture, 180 writers spoke at over 100 sessions across six days. Livestreamed sessions were accessed at over 100 libraries, retirement villages, schools and other venues thanks to the support of the Office for Ageing Well and Seniors Card. 

Keen to find out more? Check out our end-of-Festival news article or watch our AF22 wrap clip.