Youth & Education
Info
Let's be Friends
Friends of the Adelaide Festival receive a host of great benefits including a 15% discount on applicable tickets, access to pre-sale and much more.
Read more
Youth & Education content
Attending Adelaide Festival's program of world-class performances and exhibitions opens up opportunities for students to develop as active and interrogative theatregoers and cultural critics and consider new perspectives on the world in which they live. This shared experience between teachers and students is a powerful way to inspire critical debate on big ideas, important global themes and motivate creative practice.
For school enquiries and to sign up to the Teacher's eNews, contact Julie Orchard: jorchard@adelaidefestival.com.au or (08) 8216 4487.
School ticket prices
Thanks to the generous philanthropic support from the Lang Foundation, we are able to offer special prices for schools wanting to attend the Youth & Education Events listed below (unless differently indicated): $20 per student / $15 per student for Equity. Ticket price for The Golden Cockerel is $30 per student. Transaction fees apply.
Socio-economically disadvantaged and Category 1-4 schools may apply for cheaper tickets or funding for transport to events, generously supported by our Youth & Education Program Partners. Find out more about Youth & Education Access and our Partners below>>
Full-time student prices are also available for most events and can be booked online through each event page. Find out more on our Ticket Discounts page>>
SCHOOL BOOKINGS
There are no further schools ticket allocations remaining for the majority of our shows at this stage; Blindness the only show with schools tickets still available (see info below). To purchase tickets at GP prices, including full time student prices, please see the information below.
PREPARE BEFORE... DISCUSS AFTER
Teacher resources are currently being developed for these shows with information and links to ACARA, SACE and IB. These will be available to download from February 2022 and will be linked with the show information below.
MASTERCLASSES: Our masterclasses and workshops are generously supported by the Thyne Reid Foundation and operated in partnership with The Mill. Find out more below >>
Microstory competition: Information coming soon.
FESTIVAL CONNECT
Festival Connect is our inclusive equity program for schools established through the generous support of SA Power Networks, Diané Ranck and Festival Connect donors. Category 1-4 schools can access this fund to cover the cost of transport to the Festival. For remote or regional schools, it can be accessed to subsidise both transport and accommodation.
To apply for Festival Connect Funding, contact Julie Orchard: jorchard@adelaidefestival.com.au or (08) 8216 4487.
Education resource links and further information about selected 2022 Youth & Education events. Education resources for each event will be available to download from February 2022.
COVID-19 Attendance Requirements
The Adelaide Festival can only go ahead where we can meet our COVID Management Plan as approved by SA Health, and your cooperation to meet these requirements is vital for your group to be able to attend:
All School Groups must complete an SA Health Contact Tracing Record form for all your attendees and hand the completed form to Box Office staff on the day of your attendance.
Note: Completing and supplying this form means that your group will not need to use the QR Code check-in process.
All attendees should bring and prepare to wear a mask in the foyer and/or auditorium as directed.
Schools Tickets still available


Blindness >>
Theatre / Suitable for Year 12
Only 10am and 12noon sessions
Told entirely through sound, Blindness is an epic thriller based on a novel by José Saramago and featuring narration by the incomparable Juliet Stevenson.
$20 per student / $15 per student for Equity
Booking
To book schools tickets, please download the 2022 schools booking form, complete the form (either electronically or print and scan) and email it to schoolsbookings@adelaidefestival.com.au.
GP tickets available
There are no remaining schools ticket allocations for the shows below; GP tickets are still available, including full time student pricing. Please use the links below to make a booking.
To discuss your booking with an operator and/or request an invoice for payment, please call 131 246.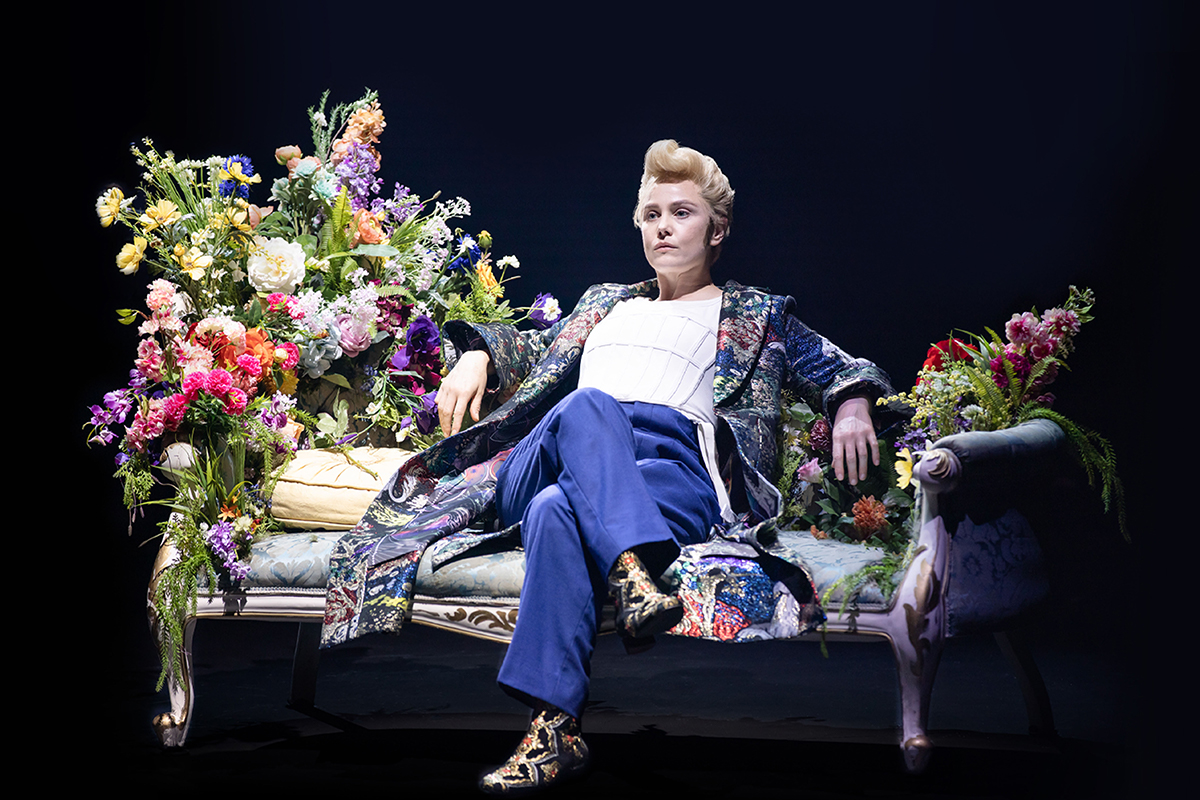 The Picture of Dorian Gray >>
Theatre / Suitable for Years 11-12
No further school tickets available
This landmark production from director Kip Williams and actor Eryn Jean Norvill is a fresh reimagining of Oscar Wilde's classic tale of self-obsession.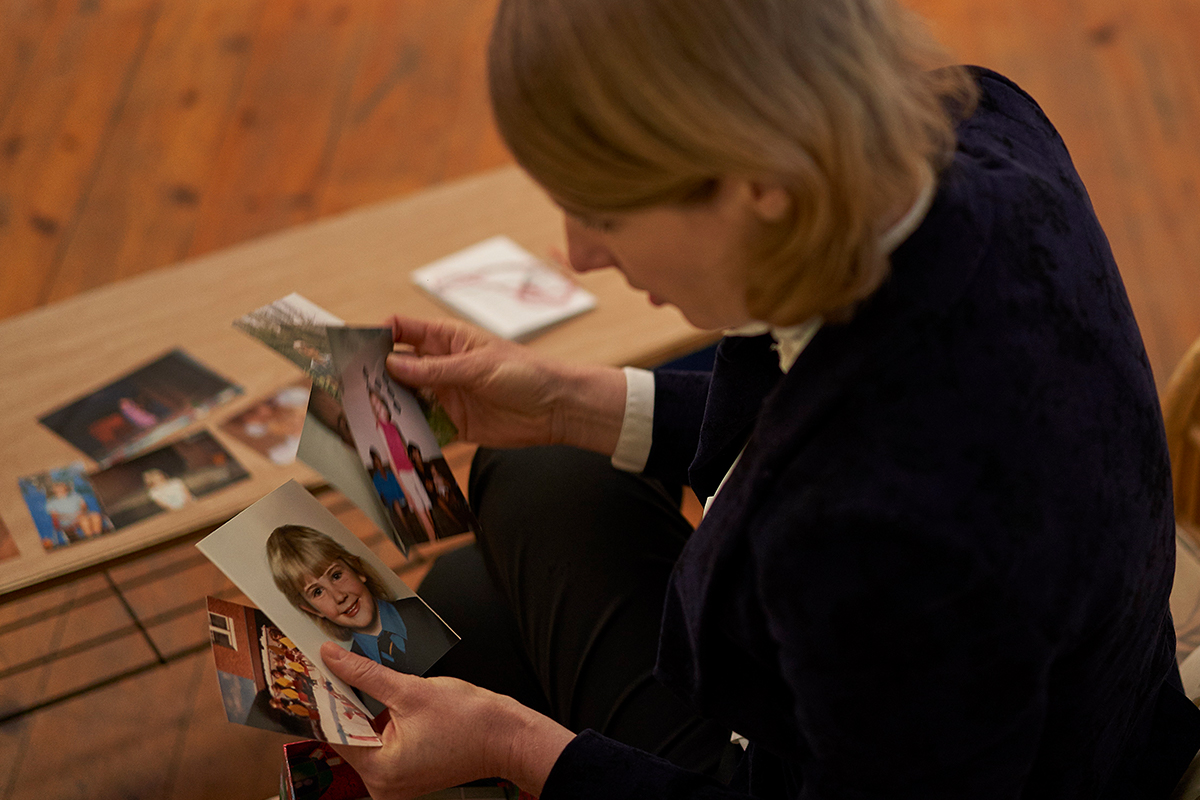 The Photo Box >>
Theatre / Suitable for Years 11-12
No further school tickets available
Local storyteller Emma Beech takes inspiration from a box of family snaps in this funny and heartfelt world premiere about family, memory and myth-making.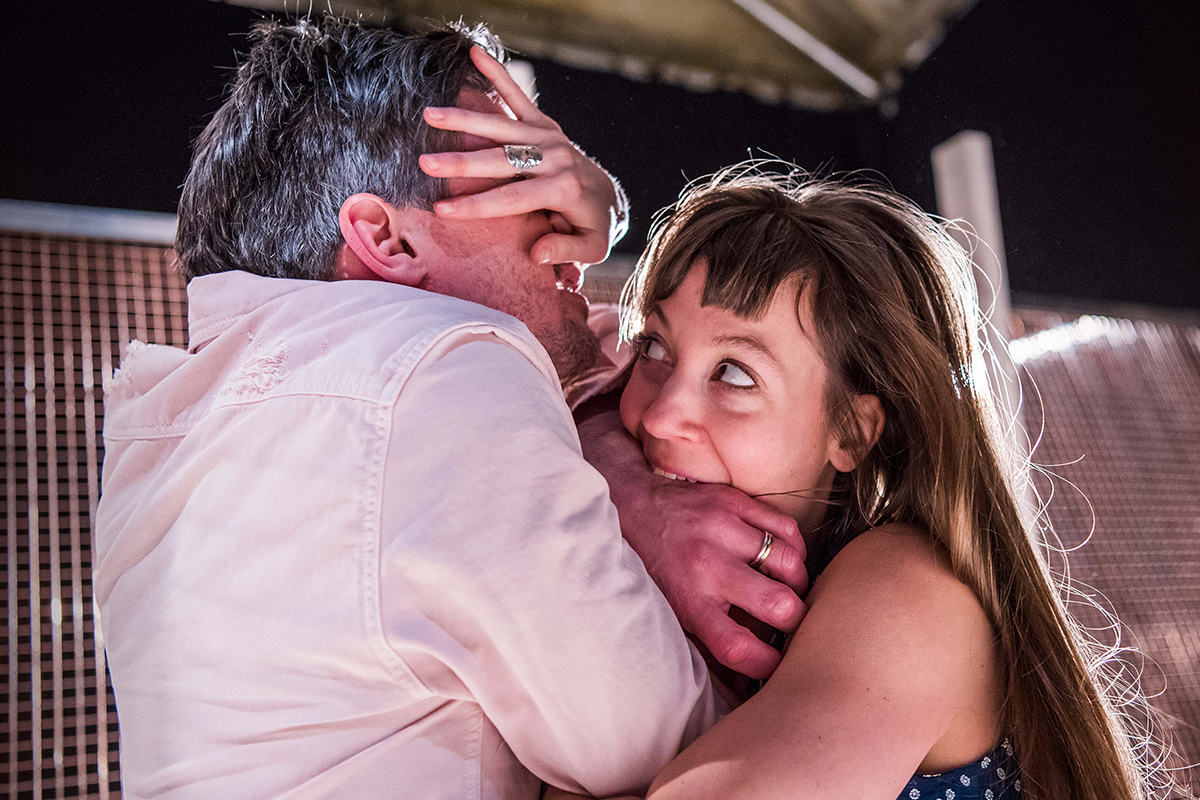 Juliet & Romeo >>
Dance Theatre / Suitable for Years 8-12
No further school tickets available
After being immortalised by Shakespeare, the still-living Romeo and Juliet confront the realities of marriage and mid-life anxieties with tenderness and humour in this stellar production.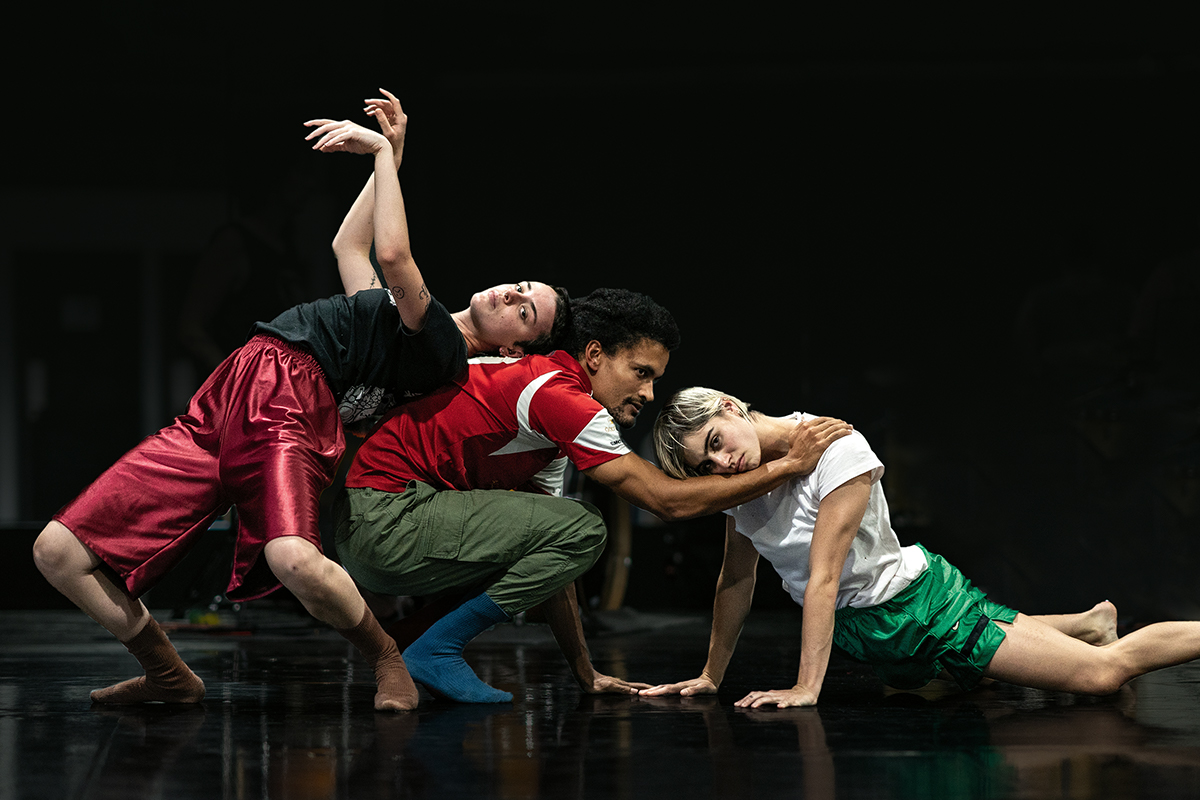 Manifesto >>
Dance / Suitable for Years 7-12
No further school tickets available
Nine dancers and nine percussionists each work as a single unit with increasingly intense rhythm and movement in choreographer Stephanie Lake's monumental new work.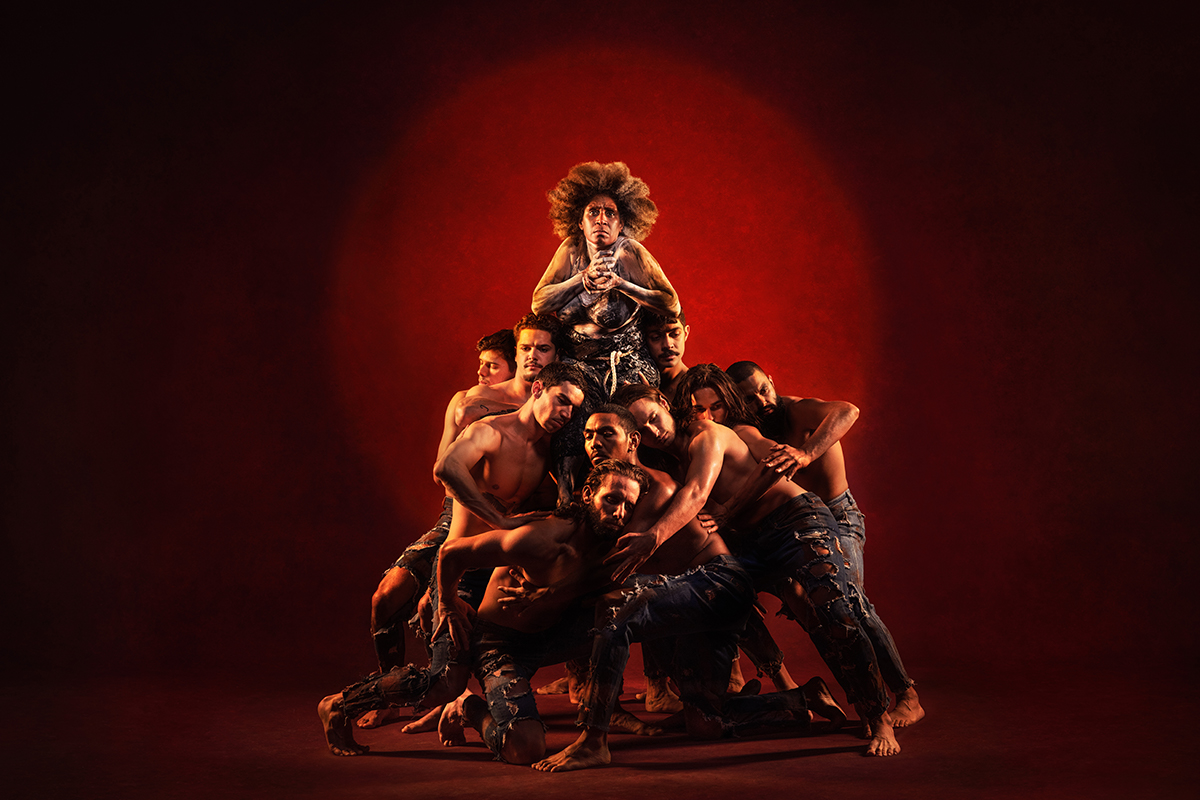 Wudjang: Not the Past >>
Dance / Suitable for Years 5-12
No further school tickets available
This world premiere from Bangarra Dance Theatre brilliantly fuses poetry, live music, text and choreography to create a rich story rooted in Yugambeh country.
Sold Out
The following shows are now sold out. We will advise if any schools tickets or GP tickets become available.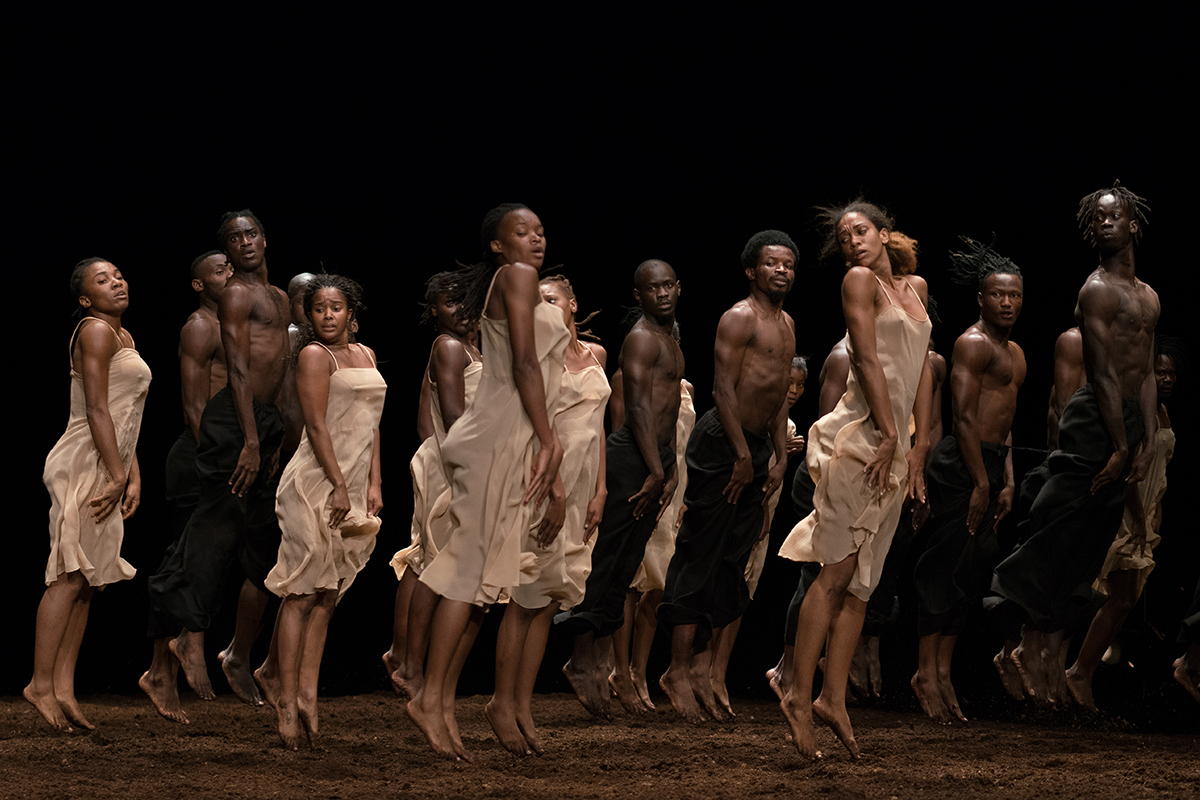 The Rite of Spring / common ground[s] >>
Dance / Suitable for Years 10-12
Sold out
Germaine Acogny presents a new staging of Pina Bausch's 1975 Rite of Spring with an all-African cast, alongside a stunning new companion piece.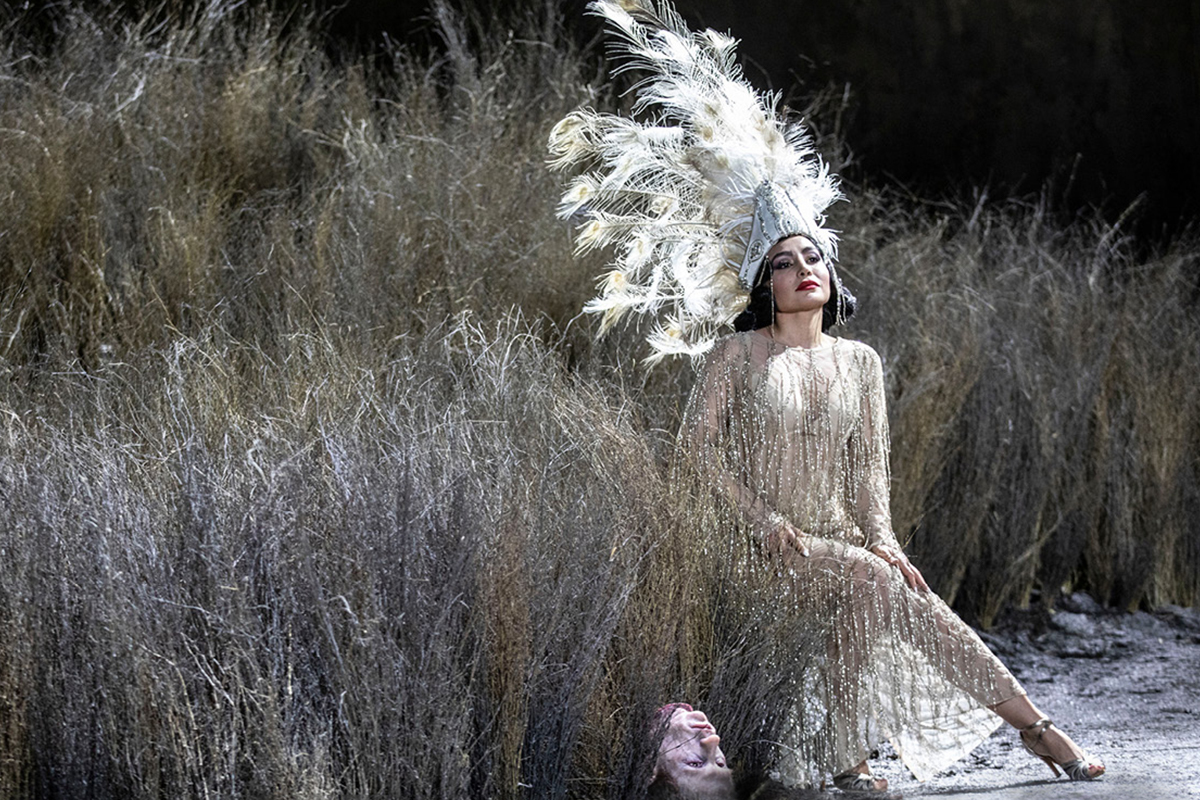 The Golden Cockerel >>
Theatre / Suitable for Years 11-12
Sold out
A kaleidoscopic work by Nikolai Rimsky-Korsakov, directed by the inimitable Barrie Kosky and featuring the Adelaide Symphony Orchestra under music director Arvo Volmer. Half surreal fairy tale, half political satire.
Free of Charge
Complement your show experience with a visit to one of our free installations or special events (see below). Due to limited capacities and for contact tracing purposes, advance bookings are required.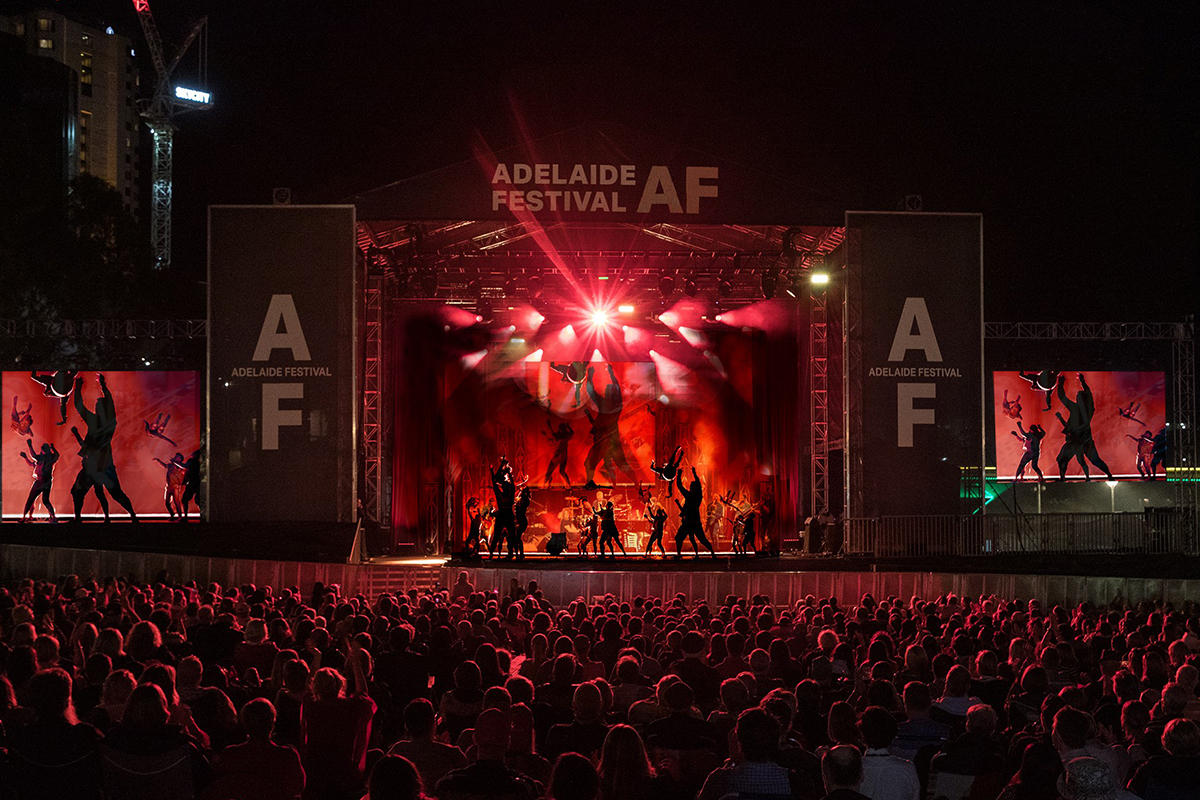 Free Opening Event 
Homegrown circus favourites Gravity & Other Myths team up with a huge choir, expert musicians and thrilling projections for this opening night spectacular.
All patrons attending must hold a valid ticket for entry.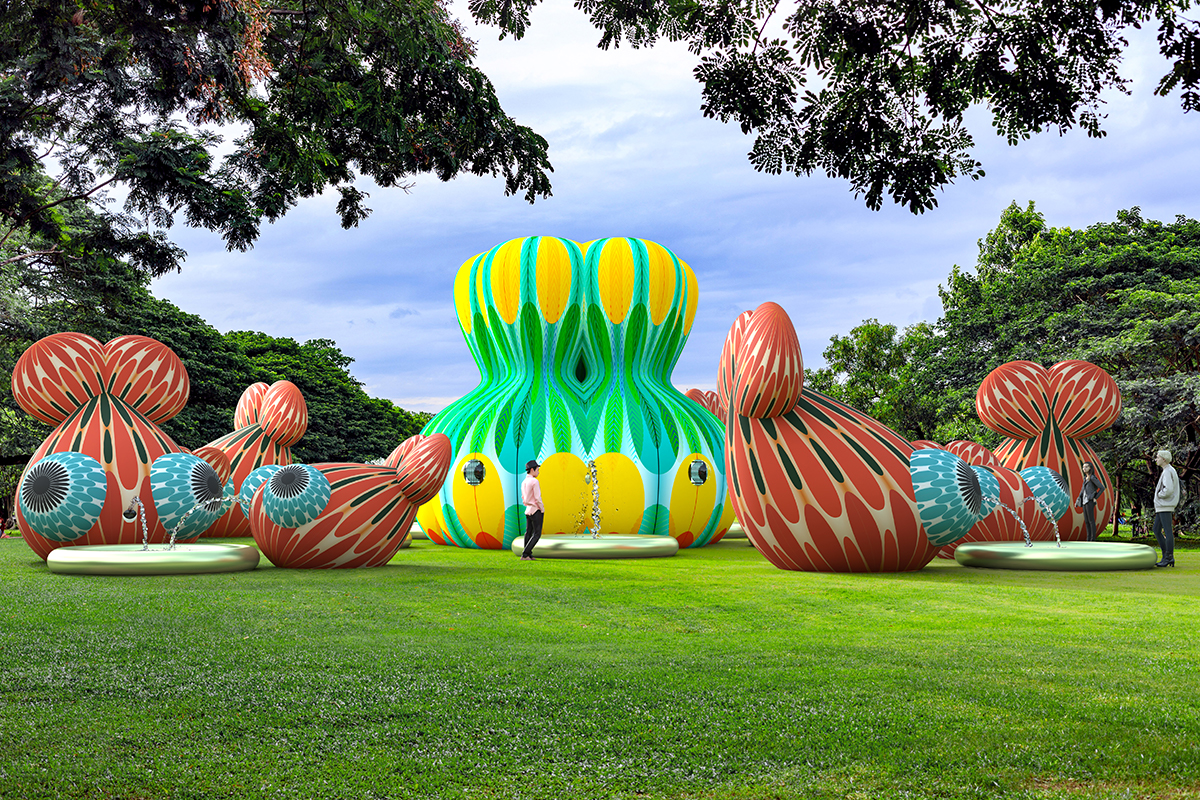 Installation
The world's first inflatable fountain will dominate a local park for six delightful days. This huge installation is free so bring your family for an afternoon of fun!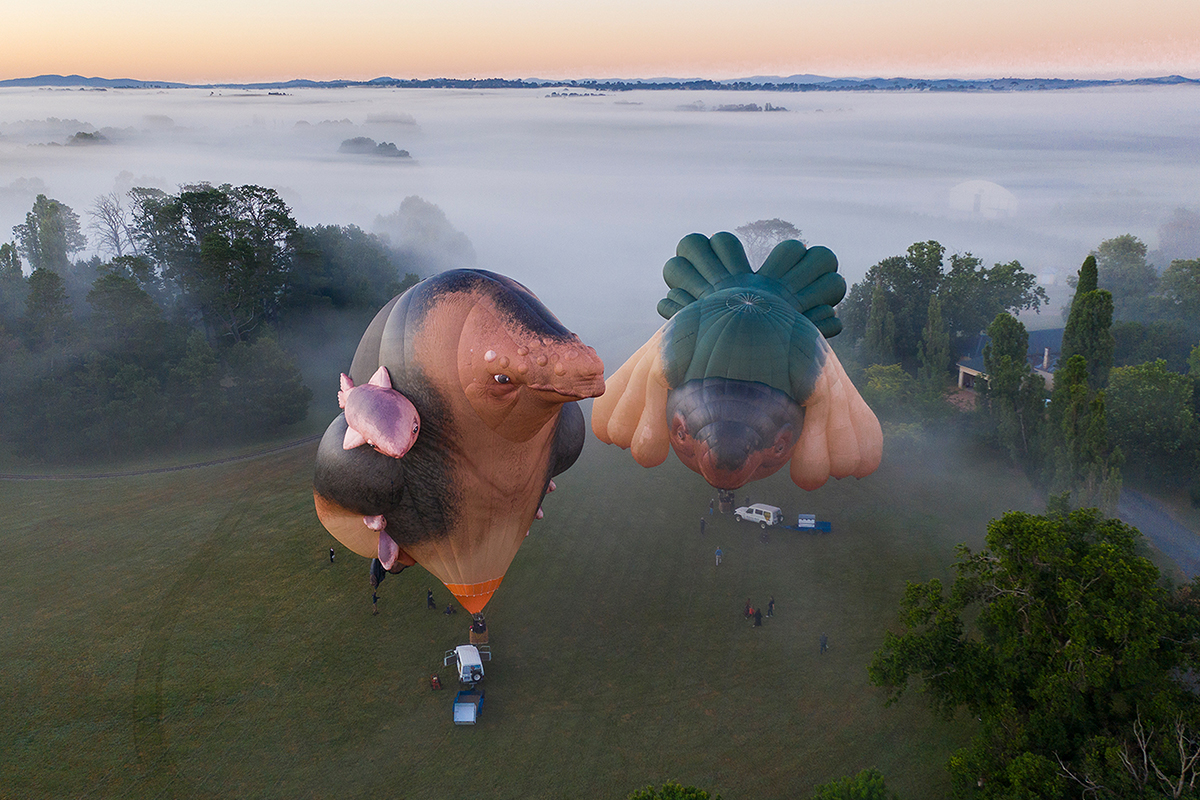 Skywhales: Every heart sings >>
Installation
Patricia Piccinini's monumental Skywhale comes to South Australia with a new companion, Skywhalepapa. Come along and marvel at this colossal couple.
Installation
A beautiful installation that cleverly combines auditory, sculptural and interactive elements to prompt a meditation on our relationships with the earth and one another.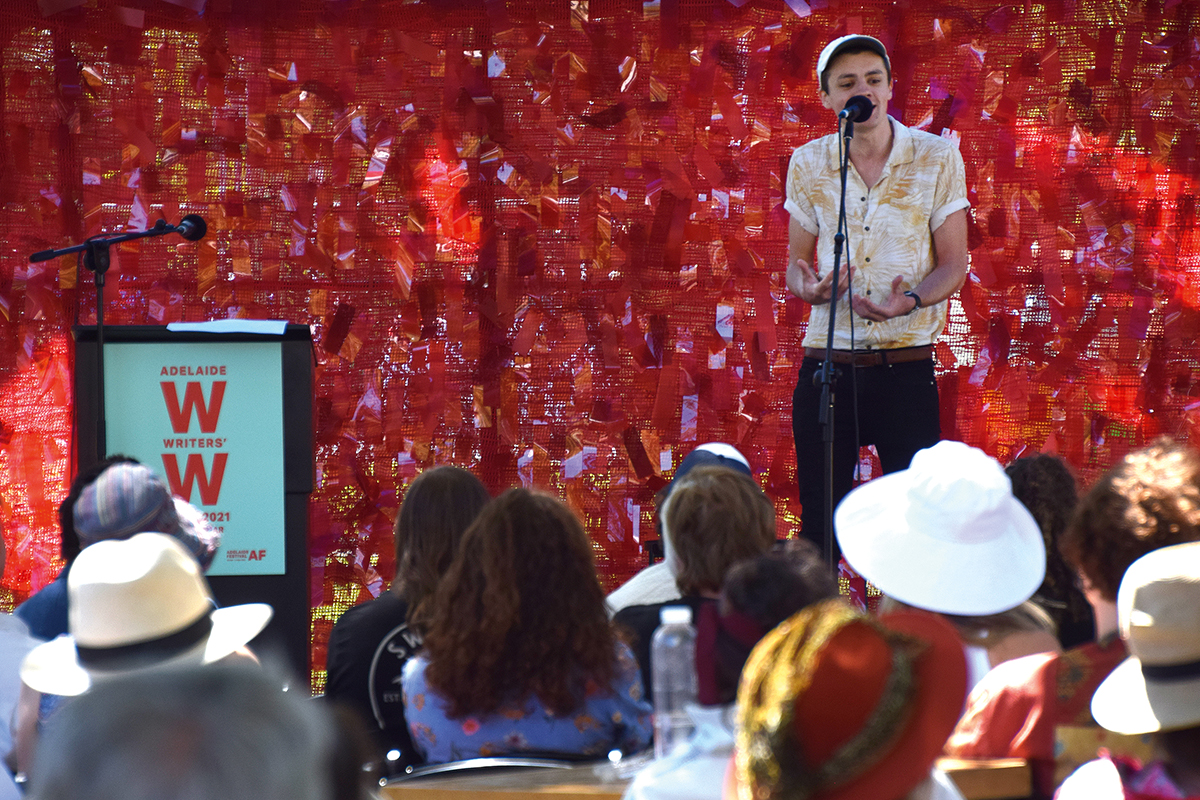 Talks
Authors, journalists, poets and thinkers come together for a series of free talks about books, ideas and thoughts about creating a better picture for the future.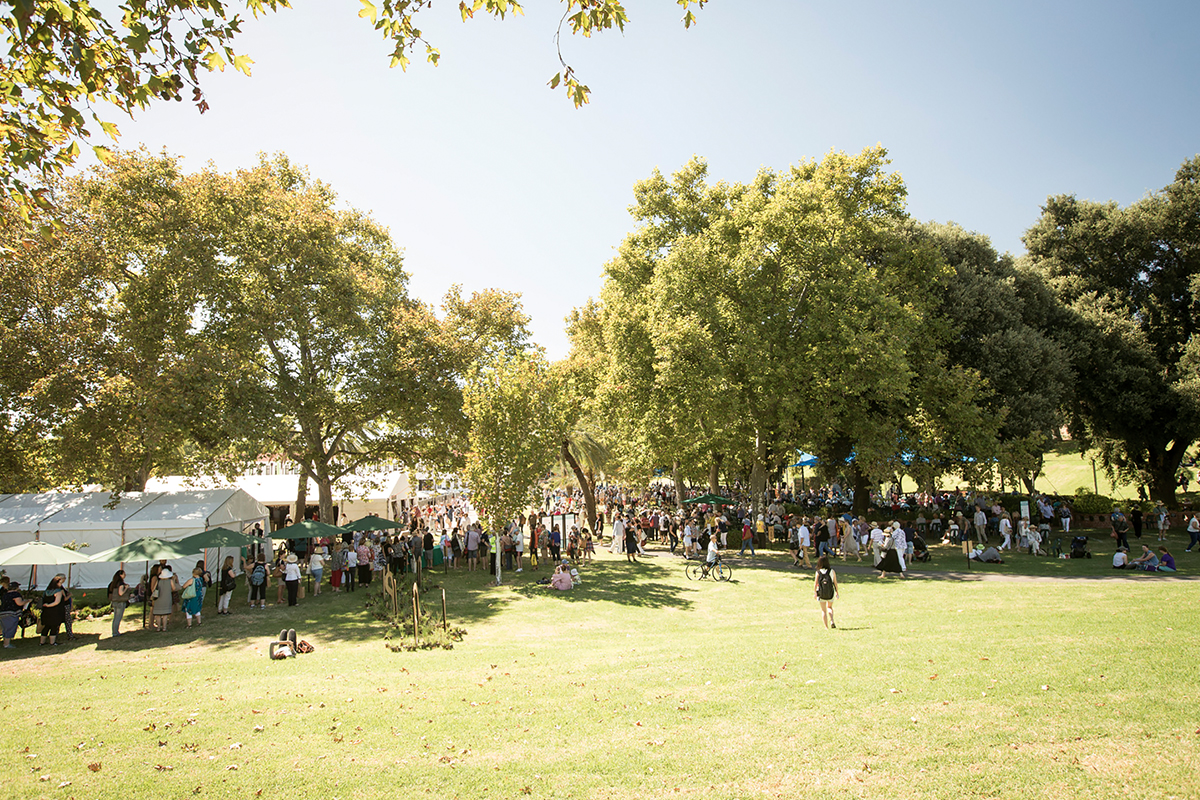 Talks
A free one-day event bringing together the arts and sciences to discuss climate action, storytelling and sustainability.
Contemporary Dance & Theatre masterclasses
Exciting opportunities with Festival artists for students and professional dancers and actors.
Full schedule available from January 2022 at The Mill: themilladelaide.com/masterclasses