A Festival for the Future
About
Let's be Friends
Friends of the Adelaide Festival receive a host of great benefits including a 15% discount on applicable tickets, access to pre-sale and much more.
Read more
A Festival for the Future content
As an iconic event for our community, we want Adelaide Festival to be an exemplar of environmental responsibility and know that we can make a vital and significant contribution to a future that we want our children to inherit.
We are committed to reducing our impact on the environment and we are proud to become the first major arts festival in Australia to be certified carbon neutral.
We will consistently measure and reduce our impacts on the environment, while offsetting the remaining carbon emissions involved in presenting our arts festival.
We are working with our staff, artists, suppliers, crew, volunteers, donors, sponsors and audience to ensure that sustainability is a key focus in everything we do.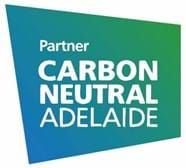 The Festival is proud to be a part of a city that is leading the transition to a low carbon economy, and feels it is important to be part of the community leading climate change action to help our environment and our economy. This year, we are proud to be a Carbon Neutral Adelaide ambassador and are committed to our community's shared aspiration to make the City of Adelaide one of the world's first carbon neutral cities.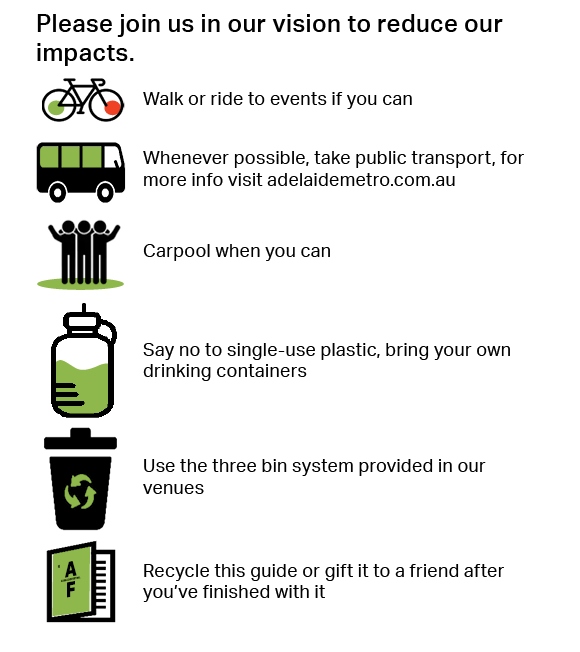 GENEROUSLY SUPPORTED BY