The Expanding Universe
Chamber Landscapes / Curated by Genevieve Lacey
The Expanding Universe details
The Expanding Universe pictures
The Expanding Universe description
We begin before time. Ritual chant from Arnhem Land carried by young Australians who, despite their age, are leaders in song and culture. Here, ancient rites morph into contemporary Australian song. And somewhere in between, a halo of sound from exquisite instruments, the flicker of time we call Western European culture. Traditional Yolngu chant, contemporary songs by Emma Donovan and Emily Wurramara, works by Bach, Mudarra, Simpson, and variations on Folia, Gaytas and others, performed by the indigenous singers and entire instrumental ensemble.
PROGRAM
John Rodgers (b. 1962) arr. E. Veltheim (b.1976): Carolling 1 (2019)
Traditional Yolngu chant
John Rodgers arr. E. Veltheim: Carolling 2 (2019)
John Rodgers arr. E. Veltheim: Hear Me and Remember
Folia variations
Alessandro Piccinini (1566-1638): Toccata VI
Christopher Simpson (1602/1606-1669): Prelude in E minor
Henry Purcell (1659-1695): The Fairy-Queen Z.629: Act 5: Prelude–Chaconne
Interval
Johann Sebastian Bach (1685-1750): Orchestral Suite No.2 in B minor, BWV1067:
        Ouverture—Rondeau—Sarabande—Bourée—Polonaise—Menuet—Bainerie
Emma Donovan (b.1981) with Julien Wilson, arr. A. Keller (b. 1973): Giidany
Emily Wurramara (b. 1996) arr. E. Veltheim: Ngarrukwujenama   
Passacaglia variations
Alonso Mudarra (ca. 1510-1580): Fantasia que contrahaze la harpa en la manera de Ludovico
Emily Wuramarra arr. E. Veltheim: Ementha-Papaguneray (Turtle Song)
Gaytas variations
Archie Roach (b. 1956) arr. A. Keller: Gungalaira
Traditional Yolngu chant
Event additional information
Book a dinner with this event
Restaurant Partners
Have you thought about dinner? Make your reservations at these nearby restaurants or bars now!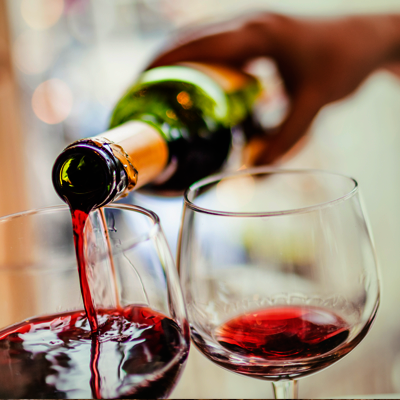 PRESS* FOOD AND WINE
You might also be interested in