Create4Adelaide
Info
Create4Adelaide content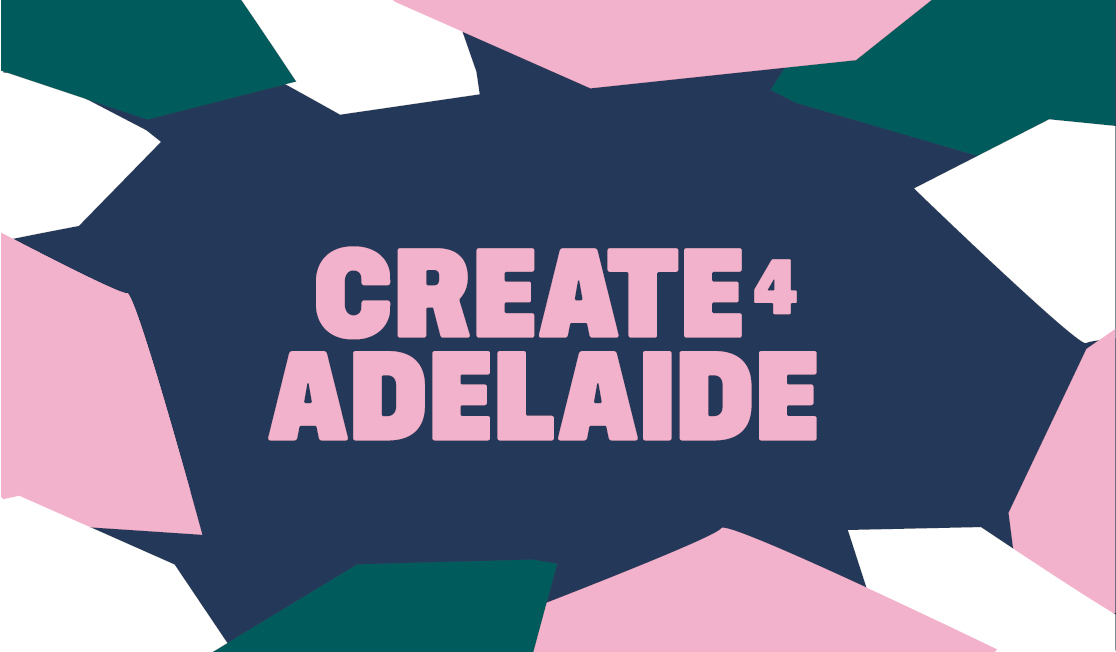 Information for Teachers, Schools & Parents
Create4Adelaide is a year-long, participatory project created by, with and for young people, inviting them to respond creatively to climate change. With engagement and workshops in every art form across 2023, this project culminates in an exhibition of works responding to three climate priorities: extinction of animals and plants, extreme weather events, such as floods and bushfires, and pollution of our air and waterways. Artwork submissions for Create4Adelaide are now closed.
There are lots of ways that schools and young people can participate in Create4Adelaide during the 2024 Adelaide Festival and in the lead-up to the event: 
Learn more about the

Create4Adelaide

priorities and access learning packs at

create4adelaide.au

 

Vote on artworks

at create4adelaide.au (voting closes Mon 4 Dec)
Get early access to the Create4Adelaide exhibition with a school group on Tue 27 Feb or Wed 28 Feb, 2024 
Visit the exhibition from

Thu 29 Feb – Sun 17 Mar, 2024

 

Vote on the next participative project while visiting the exhibition

 
To book a school group to visit the exhibition, please contact Botanic Gardens and State Herbarium:  
t: (08) 8222 9343 
e: DEWBGSchools@sa.gov.au 
To find out more visit create4adelaide.au 

Create4Adelaide Timeline
tERM 1, 2023
An invitation was issued for young South Australians to vote on their top priorities for climate action. Voting closed on 27 March. 
Term 2, 2023
The three top priorities have been announced and school resources are now available to download here. Students, as individuals, small groups or whole classes, will select one of the three priorities to design their artwork around and submit online (see more about making a submission below). 
Term 3 & 4, 2023 
Students can continue to submit their works to Create4Adelaide and will be invited to vote on their favourites. 
Term 1, 2024
The final artworks will be exhibited, digitally and physically, during the 2024 Adelaide Festival.


Create4Adelaide Climate Priorities
Young South Australians voted on their top three climate priorities for the state in early 2023. The three priorities are:
1. Extreme weather events (such as floods, droughts and bushfires)
2. Extinction of plants and animals
3. Pollution of our air and waterways
These three topics inform our C4A workshops and activities in our education pack. Art and other creative responses submitted by students for Create4Adelaide should also connect with, be informed by or be inspired by one or more of these priorities.

Thank you to our Create4Adelaide Partners

Credits
C4A is based on Create4Glasgow (C4G), a digital creative participatory project with and for young people, conceived by French company Sabir, delivered in partnership with Glasgow Education, Glasgow Life, with support from Bloomberg Philanthropies. The project was launched in 2021 to mark Youth Empowerment Day as part of the 2021 United Nations Climate Change Conference (COP26) held in Glasgow in November 2021.