October 26, 2021
Welcome to the 2022 Adelaide Festival!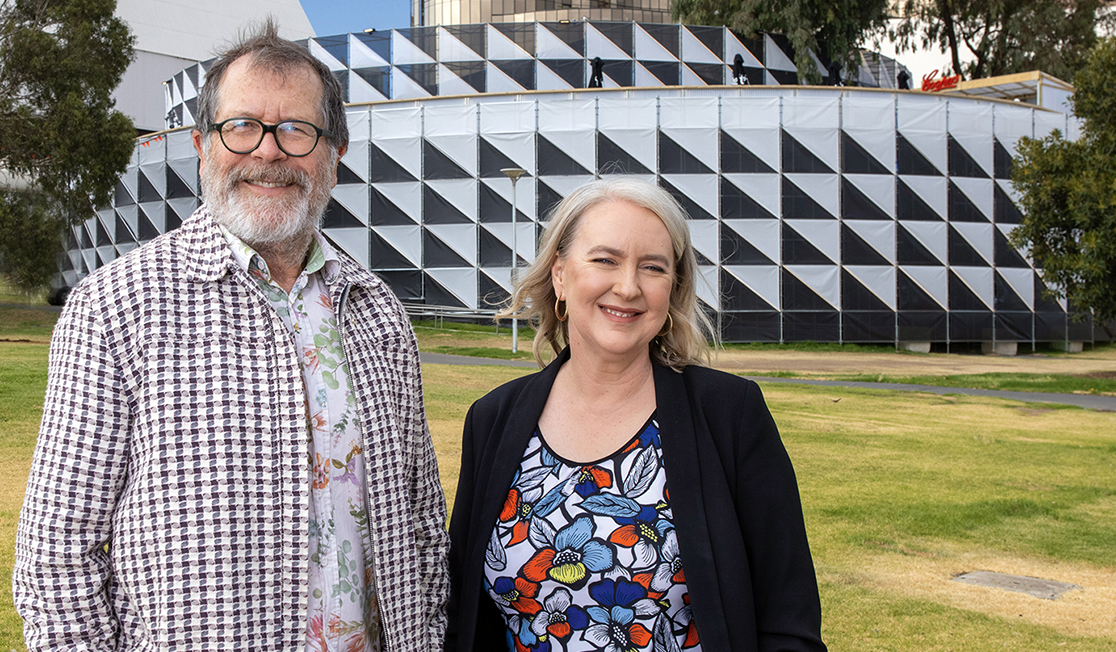 RACHEL HEALY and NEIL ARMFIELD AO
We were together. I forget the rest.

Walt Whitman
We are writing this in September 2021, half way through the second year of the pandemic. We know that as you read it, probably sometime between November and March 2022, September will feel prehistoric. Such is the pace of change as we progress from fear to hope for a better future in which we can return to live performance with joy and anticipation, rather than pessimism and anxiety.
We have come back from Europe full of optimism having witnessed audiences return with gusto to theatres, fully masked, double vaxed and filling every seat, but we're all too aware that this sunny ideal has as its dark twin inevitable illness, anxiety and super-human demands on health workers. In the face of all this, our commitment to deliver a festival that energises, comforts and reasserts the necessity of human creative imagination remains.
With so many millions across the globe still fighting this illness, so many women caged with monstrous partners, so many young people facing despair and loneliness, we've seen ill-directed explosions of rage. Let the 2022 Adelaide Festival unleash those feelings with a positive defiance: a feisty festival that won't lie down and shrink; that gathers a community of artists from across Australia and across the globe, a festival that begins with a phalanx of young bodies colliding and hurling each other through space, and ends with the breath of a hundred humans pleading for the pain in our souls to fly away.
Experience the release of primal dance, of exhilarating performance, of how the spark of collegiate music making can jump centuries. It's all there again for the taking: a celebration of body and soul and how great it is to keep them together.
Download the 2022 program (pdf)