March 06, 2023
Join ABC Radio Adelaide's Sonya Feldhoff LIVE at Writers' Week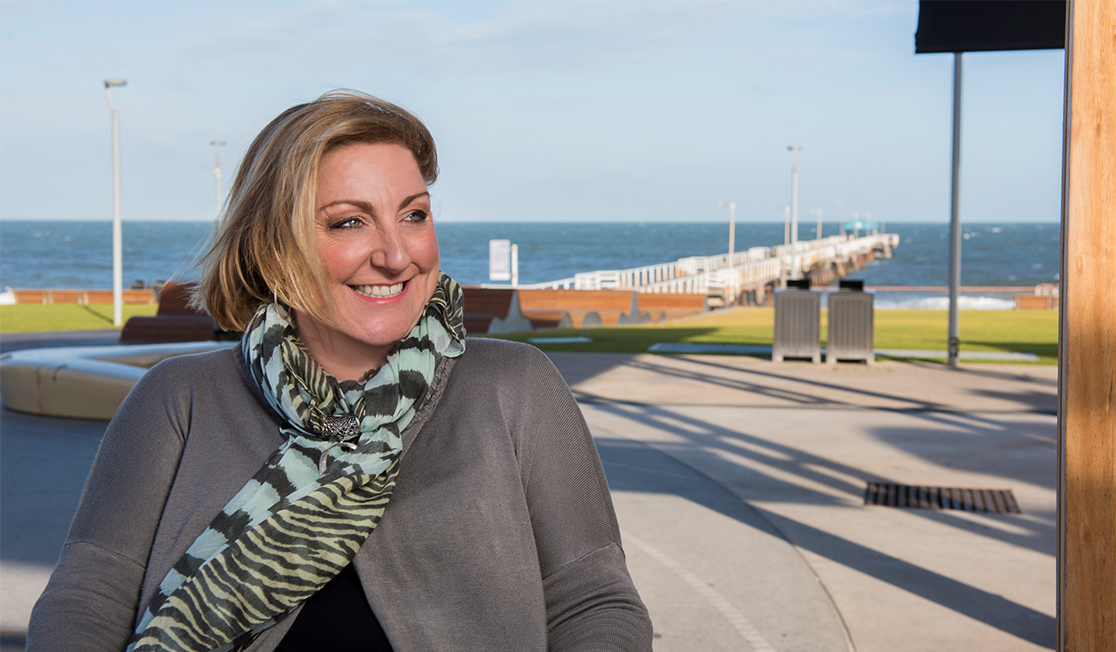 See Sonya Feldhoff in conversation with a wide range of interesting and erudite minds as ABC Radio Adelaide Afternoons broadcasts live from Adelaide Writers' Week at the Pioneer Women's Memorial Garden.
Join Sonya over two relaxing and stimulating afternoons as she hosts the live radio show from Adelaide's premier literary festival on Wednesday 8 March and Thursday 9 March. Come along to the Torrens Tent from 1pm and be part of the audience, or listen in live to hear Sonya's interviews with feature authors.


Wed 8 Mar
1.10pm  |  Ann-Marie Priest, author of My Tongue Is My Own: A Life of Gwen Harwood, Great Writers, Great Loves and A Free Flame: Australian Women Writers and Vocation in the Twentieth Century, which was shortlisted for the 2016 Dorothy Hewett Award.
1.40pm  |  Simon Holmes à Court is a senior advisor to the Climate and Energy College at Melbourne University. Simon is also a cleantech investor, climate philanthropist and a director of the Smart Energy Council and the Australian Environmental Grant-makers Network. His first book, The Big Teal, was published in 2022.
2.05pm  |  Sally Hepworth is the New York Times bestselling author of seven novels, including The Good Sister and The Younger Wife. Her latest novel is The Soulmate.
2.40pm |  Gaia Vince is a science writer and broadcaster. Her first book, Adventures In The Anthropocene won the Royal Society Science Book of the Year Prize. Her latest book, Nomad Century: How To Survive The Climate Upheaval, explores global migration and planetary restoration in a radical call to arms.
3.35pm |  Esther Freud trained as an actress before writing her first novel, Hideous Kinky, which was shortlisted for the John Llewellyn Rhys prize and made into a film starring Kate Winslet. After publishing her second novel, Peerless Flats, she was chosen as one of Granta's Best Young British novelists. I Couldn't Love You More is her ninth novel.

Thu 9 Mar
1.10pm |  Shannon Burns is a writer, critic and academic from Adelaide. His memoir Childhood has just been published.
1.40pm |  Alhierd Bacharevič (Альгерд Бахарэвіч) is a Belarusian writer. Born in 1975 in Minsk. Author of several books of fiction, essays and poetry. His novels and collections of essays have been translated into English, German, French, Polish and Russian. His magnum opus, the novel Dogs of Europe, is banned in Belarus. The novel Alindarka's Children was released in 2022 in the USA. He is author of the open Letter to Ukraine (2022) and of the essay Fascism as a memory (2020) translated into many languages. Together with his wife, poet Julia Cimafiejeva, he took part in mass protests in Belarus in 2020. Now he lives in exile.
2.05pm |  Peter FitzSimons AM is a journalist and columnist with The Sydney Morning Herald and The Sun Herald and the bestselling author of many books, including Breaker Morant, Burke and Wills, Monash's Masterpiece, Kokoda, Ned Kelly and Gallipoli, as well as biographies of such notable Australians as Sir Douglas Mawson, Nancy Wake and Nick Farr-Jones. His most recent book is The Battle of Long Tan.
2.40pm |  Kate Legge is an award-winning journalist and author who has chronicled social and political affairs since the 1980s. Her novel, The Unexpected Elements of Love, was long listed for the Miles Franklin award. Her non-fiction book, Kindred: A Cradle Mountain Love Story, was a finalist in the Queensland Literary Awards. Her latest book is a memoir: Infidelity and Other Affairs.
3.05pm |  Alexander McCall Smith is the author of over one hundred books on a wide array of subjects, including the award-winning The No.1 Ladies' Detective Agency series. He is also the author of the Isabel Dalhousie novels and the world's longest-running serial novel, 44 Scotland Street. His books have been translated into 46 languages.
3.35pm |  Jane Harper is the author of international bestsellers The Dry, Force of Nature, The Lost Man and The Survivors. Awards include the CWA Gold Dagger for Best Crime Novel, the British Book Awards Crime and Thriller Book of the Year, the Australian Book Industry Awards Book of the Year and the Australian Indie Awards Book of the Year.

Subject to change without notice.