November 06, 2019
All you need to know about Fire Gardens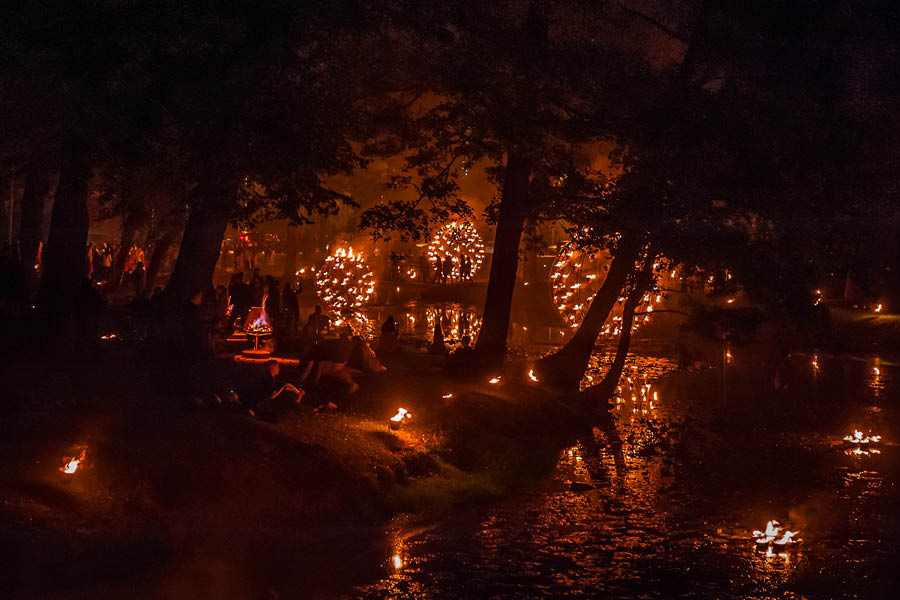 We are over the moon for the audience response to the announcement of Fire Gardens. We are going through your questions and social media comments to make sure we don't leave any doubt unanswered, but in the meanwhile please check out the Frequently Asked Questions below: if you can't find an answer here, please email us and we will find out for you.
Just Announced
Adelaide Festival shares in the outpouring of grief and compassion for those impacted by the recent bushfires, the loss of native fauna and the impact on the environment. The Festival will join the many community organisations, companies and individuals who are raising funds to support the communities on Kangaroo Island and in the Adelaide Hills. The Festival will run a fund-raising appeal at its 60th Birthday Concert featuring Tim Minchin on Saturday 29 February as well as donating profits from the Compagnie Carabosse installation Fire Gardens to the Lobethal Bushfire Recovery Fund, the KI Mayoral Relief & Recovery Bushfire Fund and the RSPCA KI Wildlife Appeal. Read the news here
Getting there
Please refer to the Adelaide Botanic Garden venue page for info. Entry is from North Terrace gate only.
Please note Plane Tree Drive, Hackney Road and Frome Road gates are not in use for this event.
Performance times
You can purchase a ticket for entry at 8.00pm, 8.30pm, 9.00pm or 9.30pm across the dates (12 – 15 March 2020).
The event is designed to be experienced at your own pace, and we recommend allowing 60 minutes to enjoy the display.
During the day, the Adelaide Botanic Garden will be accessible as usual.
Age Suitability
Fire Gardens is suitable for all ages. Children 2 years and under are admitted free of charge with a paying adult
Duration
Please allow 60 minutes to enjoy the full Fire Gardens experience. Due to large crowds we ask that you DO NOT arrive more than 15 minutes prior to your ticketed session time. 
Can I bring alcohol?
BYO alcohol is not permitted in accordance with Adelaide Botanic Garden regulations.
Safety
Safety of our patrons and staff is the highest priority when planning our Festival - in particular we take fire safety very seriously. Fire Gardens is a highly controlled event happening in consultation with the emergency services. Every precaution is being taken and our onsite safety officers will be at each performance in our beautiful Botanic Garden.
As in all large Adelaide Festival events, qualifies first-aid personnel will also be onsite.
Weather policy
This event will go ahead rain or shine. In the case of extreme weather which would pose a risk to patron safety, patrons will be contacted and advised of next steps. Patrons are reminded to give full contact details at the time of booking.
Fire Gardens is an outdoor event, so please wear comfortable walking shoes, dress for conditions and travel light (no cloaking facilities on site).
Prohibited items
In accordance with Adelaide Botanic Garden regulations, please note that animals, chairs, eskies, BYO alcohol, DSLR cameras video equipment, tripods and drones are prohibited.
Bag checks will be conducted prior to entry.
Photos
Take as many photos as you want with your phone, and don't forget to tag us when you post them. However, please note that DSLR cameras video equipment, tripods and drones will not be admitted in the Garden.
Toilets
Toilets are located on-site at Adelaide Botanic Garden.
Accessibility
Adelaide Botanic Garden is easy to navigate with paved and bitumen paths. There are some areas that are not accessible via wheelchair (approximately 30% of the site), however even in these areas most of the installation can still be seen from a distance on the paved and bitumen paths. Volunteers will be stationed along these routes to assist patrons with any questions.
Please note this is a promenade style event and patrons will need to keep moving around the various fire exhibitions.
BYO chairs are not permitted.
Transport
Where possible, please use public transport to access Fire Gardens. For tram, bus and train information services please visit Adelaide Metro
Food & Beverage facilities
Adelaide Botanic Garden restaurant – bookings essential 08 8223 3526
Box office and tickets
Tickets are available via BASS and can be purchased:
- online
- on the phone: 131 246
- in the BASS outlets
If you have selected Print-at-home tickets, please ensure your ticket is pre-printed, with the barcode clearly visible, to expedite the entry process.
The Fire Gardens box office will be located at the entry for ticketing enquiries.
If you purchase a ticket that has been resold through sites including but not limited to: Ticketmaster resale, Viagogo, eBay, Gumtree, Queen of Tickets, your ticket may be fraudulent and you will not be admitted entry into the event.
All ticket sales are final. Tickets are sold in accordance with BASS terms and conditions of sale. For further information please click here
Other News