January 28, 2021
Join us at the 2021 Adelaide Writers' Week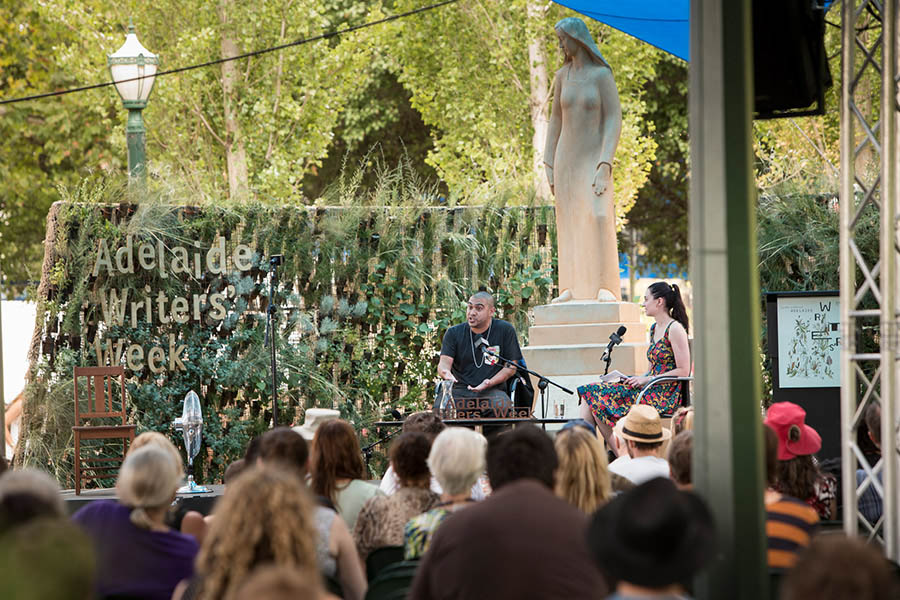 After a year like no other, Adelaide Writers' Week will contemplate the Unstable Ground on which we stand as it launches its full program today. Across six days from Saturday 27 February to Thursday 4 March, 172 writers, poets, journalists, historians, scientists, politicians, academics and chairpersons from around the world will come together live and virtually for the 36th edition of Adelaide Writers' Week.
Additional local and international names have been announced today as part of the stellar line-up which sees Adelaide Writers' Week, the third from Director Jo Dyer, as one of the first literary festivals to return live in 2021. An expanded Australian line-up will appear live in the Pioneer Women's Memorial Garden while international authors will appear in the Gardens via real-time digital livestream from their home countries.
Director of Adelaide Writers' Week Jo Dyer says: "After the challenges and frustrations of the last twelve months, there is a real hunger amongst authors and audiences to gather as a community and celebrate literature and ideas.  Despite the pre-Christmas COVID scares, we are optimistic that all our Australian participants will be able to join us in person in the Garden as we come together to contemplate the state of the world and the state of our reading, asking the big questions like, 'What just happened?' and 'What happens next?'.  We are very much looking forward to hearing an array of answers from the collection of fine, curious and incisive minds in our line-up and reconnecting with our audience after the past year."
For the first time, Writers' Week gives audiences the opportunity to experience a select number of events from the comfort of their own home with the Curated Dozen: From Our Place to Yours. Featuring headline authors, as well as some of the provocative and inspiring discussions, these twelve sessions will be streamed live and can be viewed online from anywhere across Australia and beyond on a Pay What You Can basis.
Also new in 2021, the Plane Tree Stage will be active all week. Alongside events for younger readers on the weekend and the ABC Adelaide's live broadcasts, Writers' Week presents two brand new series. On Monday, audiences are invited to Be the Change they wish to see in the world, while on Tuesday The Business of Being a Writer invites everyone no matter whether they're a published writer, an aspiring author, or are simply curious to take a behind-the-scenes look at the business of publishing.  
Acknowledging the many events, celebrations and occasions missed or compromised in 2020, Writers' Week is pleased to announce (Re) Launch: Live and Local at 6:15pm on Saturday February 27.  This event will celebrate eight South Australian authors and their books who missed out on in-person launches in 2020. From memoir to debut novels, to sly satire, magic realism and more – this is an evening that gives this diverse range of books and their authors a well-deserved moment in the spotlight.
Writers' Week reprises its successful early evening program Twilight Talks, which is an all-Australian line up over two nights. Guests can relax with a glass of wine before hearing from a line-up of the most provocative, engaging and erudite Writers' Week authors, with live chat show Authorial Voice hosted by Sami Shah on Monday and Unstable Ground hosted by Jo Dyer on Tuesday.
With the support of Office for Ageing Well and Seniors Card, Writers' Week will once again livestream selected sessions to schools, libraries and retirement villages around South Australia free of charge to ensure as many members of the community have access to the event as possible. In addition, Adelaide Writers' Week will be also be streamed into a select number of medi-hotels, allowing quarantined guests the opportunity to access Writers' Week from their room.
Browse the full program and start planning your #adlww days here