September 07, 2023
New Chair and board appointments for Adelaide Festival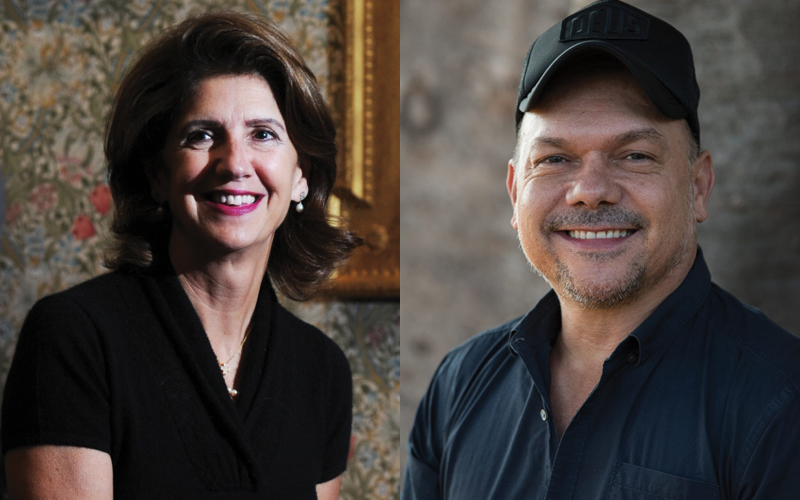 The Government of South Australia and Adelaide Festival are pleased to announce that cultural leader Tracey Whiting AM has been appointed as Chair of the Adelaide Festival Corporation. Ms Whiting succeeds Judy Potter who leaves the Festival Board after eight years of service.

In addition, former Adelaide Festival Artistic Director, choreographic luminary and Nunukal/Ngugi Man of Qandamooka Peoples and Munaldjali Man of Yugambeh Nation Southeast Queensland, Stephen Page AO, also joins the Board of the Festival.
Minister for Arts Andrea Michaels MP said: "I congratulate Tracey Whiting on her appointment as Chair of the Adelaide Festival Board and I look forward to working with her to steer the nation's premier international arts festival. Her leadership and significant contributions to South Australia's cultural landscape demonstrate her passion and dedication to the sector.

"I also warmly welcome Stephen Page to the Board. I know his incredible body of work as an artist and cultural leader will bring some invaluable perspectives to Adelaide Festival.

"I'd like to acknowledge and thank Judy Potter whose seven years as Chair of the Adelaide Festival Board, along with her continuing contributions to the state's arts and culture sectors, is remarkable and greatly appreciated."
Tracey Whiting said: "I am thrilled to join the Adelaide Festival Board and look forward to working closely with the Minister, Board, Executive, staff, partners and all stakeholders, to continue to consolidate this Festival as our nation's pre-eminent international arts festival."
Judy Potter said: "It has been an honour and a privilege to serve as Chair alongside such a passionate Board and management team and, over the years, to help the event go from strength to strength, firmly establishing itself as one of the world's greatest festivals."
Tracey Whiting is a current Non-Executive Director for Solstice Media, sits on the Boards of the Australian National Museum and the Adelaide UNESCO City of Music. She was also former Chair of the Board of Art Gallery of South Australia.
Stephen Page was Artistic Director of Bangarra Dance Theatre for 33 years where he developed a signature body of works that have become milestones in Australian performing arts. He was also Artistic Director of the 2004 Adelaide Festival.