Festival Connect
Support
Festival Connect content
Your gift creates new and exciting opportunities
Participating in art from a young age brings with it a multitude of social and personal benefits, but sadly even with heavily subsidised school tickets, the overall costs of a trip precludes underprivileged students from accessing these experiences, making them an unattainable privilege for many.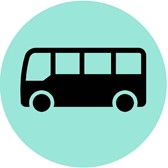 Did you know?
It costs $900 to hire a bus from the outer Adelaide suburbs for just one excursion. The costs are greater still when coming from regional South Australia!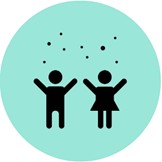 Combining travel costs and a subsidised theatre ticket, it's about $45 per student to attend one show.
This alone often prevents students who attend a disadvantage category 1-4 school from attending.
This year, with generous philanthropic support, students from Raukkan Aboriginal School were able to travel 300km to enjoy the Adelaide Festival. It was the trip of a lifetime for these children. Students from Playford International College in Elizabeth, one of the most disadvantaged areas in Adelaide, also attended. They told us that part of their focus as a school "is opening up culture and the arts to our students, so that they can experience enjoyment, curiosity and identity within the art, and know that they too belong in this space, to create, wonder and explore" but without subsidy, "there is no way this experience would be accessible."
Their wee faces were ablaze with happiness and joy. This opportunity opened their eyes to a different world of possibilities.

Hayley McGill, Teacher at Playford International College, Elizabeth
We think it's absolutely crucial to provide more opportunities like these for those who can least afford it.
Through giving a tax-deductible donation to our End of Financial Year Campaign, you will play a key role in helping to establish a dynamic new program, Festival Connect. Alongside subsidised event tickets, Festival Connect will provide funds direct to category 1-4 Schools who serve the most socio-economically disadvantaged communities, to cover the cost of transport to the Festival. For remote or regional schools, the fund can be accessed to subsidise both transport and accommodation costs.
As the End of Financial Year approaches, please help us provide underprivileged students in South Australia the opportunity to learn through the arts and experience meaningful cultural opportunities that may open new possibilities for their futures.
There are many ways you can donate:
Adelaide Festival Benefactors
Benefactors are invited to align their contributions with specific outcomes, works and/or areas of interest (ie indigenous, education, new works, opera, visual arts, concerts, ballet). The Benefactor Program can be accessed from as little as $41 per month.
Opera Donor Circle and The Literati
Donor Circles empower individuals and increase the impact of your gift. Joining a circle means joining a group of like-minded supporters who are passionate about keeping this iconic event vibrant, inspiring and accessible to all, to build on the legacy of Adelaide Festival and Writers' Week for this and future generations of opera and literature lovers.
Chairman's Circle
The Chairman's Circle members directly support one prestigious international work in the Festival program and have access to exclusive networking and engagement opportunities with artists and writers during the Festival. Members of the Chairman's Circle make an annual investment of $10,000, of which $8,000 is a tax-deductible donation.
Bequests
A bequest to the Adelaide Festival is a generous way for you to make a contribution with long term impact. Bequests to the Adelaide Festival, of any amount, can help expand our programs and strengthen our financial position as we plan for future festivals.

For more information or to discuss your contribution, please email Bernadette Woods, Philanthropy Manager or call her on (08) 8216 4478.
We never share any of the personal information you provide when making a donation. You can read our Privacy Statement here. 
------------------------
Adelaide Festival Corporation
Adelaide Festival Corporation is endorsed as a deductible gift recipient under Subdivision 30-BA of the Income Tax Assessment Act 1997.
Donations of $2.00 or more are tax-deductible. ABN 70 858 344 347