The Summerhouse
Venues
Let's be Friends
Friends of the Adelaide Festival receive a host of great benefits including a 15% discount on applicable tickets, access to pre-sale and much more.
Read more
The Summerhouse content
Entry via Elder Park
King William Street, Adelaide
About The Summerhouse
Located on the fall of land between the Festival Theatre and the Dunstan Playhouse, The Summerhouse is our Festival home and hub.
This beautiful chequered pavilion houses a relaxed open-air auditorium where from eight in the morning you can begin your Festival day listening to the brilliant minds of Tom Wright and his guests as they discuss the issues of the day at Breakfast with Papers.
Come back around sunset and hear the country's coolest contemporary musicians and DJs playing in a line-up of shows that will have you wanting to return night after night after night.
And finish your day overlooking the shimmering waters of Karrawirra Pari as you meet your friends for a pre or post-show drink in our fabulous Crescent Bar.
Come and join us and play and talk and laugh and listen under the stars in this precious circled corner of our world.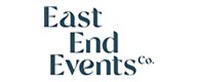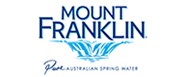 -------------------------------------------------------------------------------------------------------------
please note: The following information may be subject to change closer to the start of the 2022 Adelaide Festival. Please check back in February 2022.
GETTING THERE
Where possible, please use public transport to access The Summerhouse. For tram, bus and train information services please visit Adelaide Metro
Will there be somewhere to lock my bike?
Yes, we love to encourage cycling to events. Bikes are not allowed in the venue, however bike parking will be situated on King William Road.
What public transport stops are the closest to the venue?
By bus Bus stop Z2 travelling from South into Adelaide CBD or stop A2 travelling into the Adelaide CBD from the North.
By train A short walk from the Adelaide Railway Station.
By tram  Closest stops are at Festival Plaza or Train Station/North Terrace for trams arriving from Glenelg or Adelaide Entertainment Centre.
Driving to the event?
Please note that Adelaide Festival Centre's car park is closed.
Visit UPark to find the closest car park to the venue. We recommend UPark Gawler Place or UPark Topham Mall.
ENTRANCES
There are two entrances to The Summerhouse.
The main and accessible entrance to the Crescent Bar and Main Hall is via Elder Park (King William Road). The Box Office is located at this entrance.
There is a secondary entrance to the Main Hall if you are coming from North Terrace or via the Walk of Fame. This will be open for performances and shows in the Main Hall only. No box office facilities are located here, ticket scanning only.
OPENING TIMES
The Crescent Bar is open to all from 5pm, Tuesdays-Sundays during the Festival.
For concerts, please check your ticket for your show's start time and look out for our 'Before Your Show' email. Doors for the Main Hall open an hour prior to show.
The Main Hall is open for ticket-holders only. No general access. 
access
Is it an accessible venue?
Accessible seating including wheelchair seating is available. For booking and access ticket enquiries, please contact our ticketing team on 1300 393 404.
Is there an accessibility drop-off zone?
The Adelaide Festival Centre horse shoe drop off is located on King William Street.
covid-related questions & information
Updated information will be provided closer to the date. Events in the Main Hall at The Summerhouse are currently being sold at 75% capacity in line with SA Health guidelines. Patrons will be required to wear masks for the duration of these shows, as directed by the SA Government. Read more here.
ticketing
Box office and ticket information on the event page - see the full list here.
Can I buy tickets on the door?
Tickets may be available for purchase at the venue on the night of the performance, subject to availability. The Summerhouse Box Office will be located at the Main Elder Park Entrance. It will open an hour prior to show for ticketing enquiries.
Is there a cover charge?
There is no cover charge to enter the Crescent Bar. Patrons will require a valid ticket for entry to performances in the Main Hall.
Are all shows in the Main Hall seated?
Yes, all shows in the Main Hall are seated, including Breakfast with Papers and all the Evening Shows. The ticketed Evening Shows have allocated seating. Please sit in the seat allocated on your ticket.
Restricted entry to specific shows:
Please note the following shows are for audiences aged 18+:
- HMC
- Ministry of Sound Reunion with Stafford Brothers & TV Rock
- K.I.M. (The Presets) & Jawbreakers
- One Night in a Disco with Late Night Tuff Guy, Dr Packer & Mell Hall
- Ministry of Sound Classics with John Course
- Almost Famous Reunion
- Vinyl Destination
Weather policy
The Summerhouse is an outdoor venue. Concerts play rain or shine. In case of extreme weather, refer to the specific event page on the Adelaide Festival website at 4pm on the day of the performance for final weather arrangements.
other venue information & questions
Is the venue cashless?:
The Summerhouse is a cashless venue. This includes bars, box office and merchandise (where applicable).
Where are the toilets? :
Toilets are located at the Elder Park entrance to The Summerhouse. 
Can I bring alcohol? :
BYO alcohol is not permitted in accordance with venue licensing regulations.
Can I bring in my own food? :
BYO food is not permitted in the Summerhouse.
Can I get food at The Summerhouse? :
Information about food options coming soon.
Are pass-outs available? :
No pass-outs available.
Is there a cloak room? :
There are no cloaking facilities onsite.
What can I bring in?:
In accordance with the venue's Conditions of Entry please note that the following items are prohibited:
Pets (only guide and assistance animals are permitted)
Chairs
Eskies
Alcohol, drinks in glass or aluminium cans
Bikes (not inside the venue but parking is available outside)
Professional standard still or video cameras, audio recording devices and tripods


Can I take photos?:
Please take as many photos as you want with your phone, and don't forget to tag us when you post them. However, please note that DSLR cameras, video equipment, tripods and drones will not be admitted into The Summerhouse.
@adelaidefestival on Facebook/Instagram
@adelaidefest on Twitter
Hashtags #adlfest and #thesummerhouse