February 08, 2023
2023 Adelaide Writers' Week full program announcement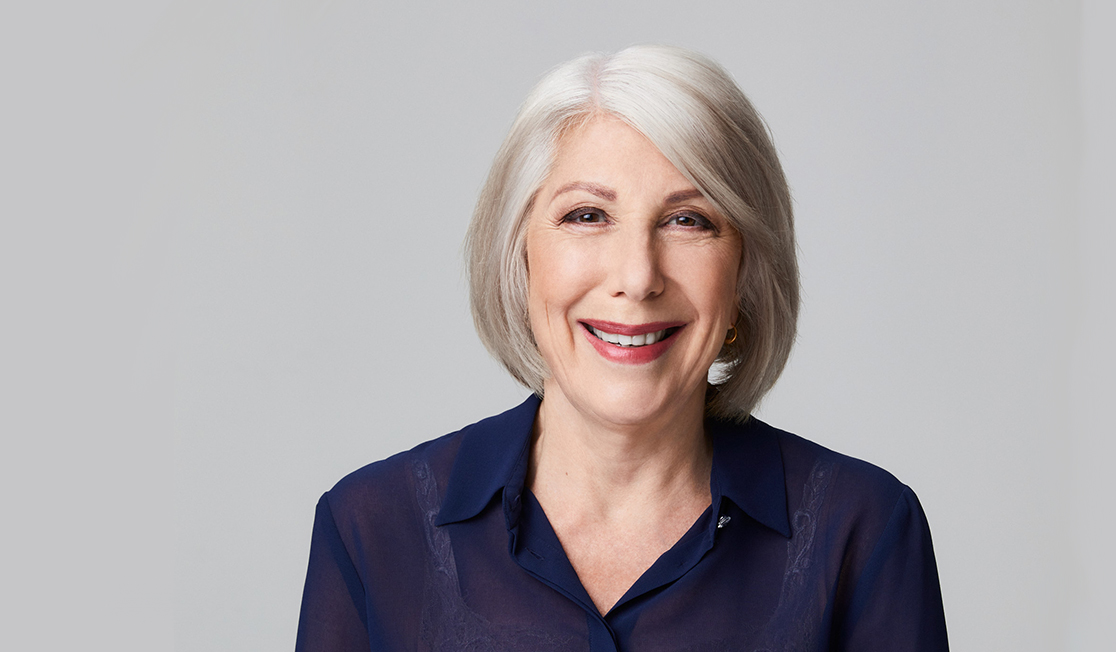 For the 38th Adelaide Writers' Week, writers from around the world will come together in the Pioneer Women's Memorial Garden to celebrate the art and craft of writing: from the issues that keep us awake at night, to the finer points of grammar, as they explore the theme Truth Be Told. Louise Adler's first Adelaide Writers' Week program launches today and features 160 literary luminaries who will satisfy our curiosity about how writers live, who they love and who they don't.
Local, national and international authors will appear both in person and via real-time digital livestream in the Gardens across six days from Saturday 4 March to Thursday 9 March. Among the writers attending are: British Poet Laureate Simon Armitage; culinary legend Claudia Roden; Eminence Grise of the Arab literary world Ahdaf Souief; award-winning Australian author Heather Rose; comedian and writer Shaun Micallef; leading constitutional lawyer on Indigenous recognition and academic Megan Davis; the doyenne of literary biography Dame Hermione Lee; New York Times bestselling author Sloane Crosley; award-winning Irish author Louise Kennedy; Irish Times columnist and writer Fintan O'Toole; and award-winning author and authority on spy craft, Ben MacIntyre.
Ahead of her first Writers' Week, Louise Adler, a publisher with over 30 years in the book business said: "I first came to the Adelaide Festival in 1972 bedazzled by the literary luminaries who had made the trek. To hear a favourite writer or discover a new writer talking about their work was a privilege and an unforgettable experience - it forever changed how one read their writing. Today in the era of the second-hand experience, when social media blurs reality, to be in the presence of a writer in real time and in a real place is all the more precious. It is a delight to continue my lifelong passion for matching writers and ideas without the need to worry about advances, sales, or the return of 'distressed stock'."
Ticketed highlights include A Celebration of The Life and Work of Sir Tom Stoppard on Thursday 2 March at Adelaide Town Hall - a virtual conversation between one of the greatest playwrights of our age, his biographer Dame Hermione Lee, and Secretary of the Department of Prime Minister and Cabinet, Professor Glyn Davis AC. Following this is a live, in-person conversation with Sir Tom, together with internationally acclaimed playwright Suzie Miller and award-winning theatre director Simon Phillips. On Sunday 5 March, at Adelaide Town Hall, David Hare Live is a ticketed event featuring Sir David Hare reading his COVID monologue Beat the Devil and discussing politics and writing with Don Watson.
Free literary conversations, panel discussions and readings will take place across 130 sessions over 6 days, inviting authors and audiences to come together, celebrate and reflect on the world both large and small, and to marvel at the craft, creativity and imagination of writers. Topics on the agenda include: dispossessions of the place, heart and mind; truth telling in the era of truthiness; the lives of writers; why hope matters; when losers take all; spies and their peccadillos; why D.H. Lawrence is having a moment; when and why authors should take sides; when artists behave badly; the hazards of publishing; the task of discomfiting the comfortable; and why dangerous minds are fascinating.
On Monday, join some of Australian's leading thinkers as they ponder the power of the people in a series titled Democracy is Broken – But It Can Be Fixed. With four sessions throughout the day chaired by Radio National's Paul Barclay, panellists include Richard Denniss, Sally McManus, Greg Jericho, Wayne Swan and Bob Brown, who discuss The Future of Work; Big: The Role of Government; No Enemies, No Friends: Restoring Australia's Global Relevance and State-Sponsored Greenwash: Offsetting Us Up to Fail. As the sun sets on Monday, join David Speers and ABC's flagship political discussions program Insiders as it takes over the West Stage. With a couch full of the country's most astute analysts including Laura Tingle, Jack Latimore, Katharine Murphy and Samantha Maiden, Insiders will dissect the week in politics at this special event. Also on the bill as Speers' interview of the week is the Premier of South Australia, Peter Malinauskas.
On Tuesday, In the Presence of Absence is this year's spotlight on the writing of leading Palestinian writers, poets, and essayists. Home, land, language and loss are the heart of this rich literary tradition which takes on the North Stage. On Wednesday, a focus on the relationship between editor and author takes over the North Stage as some of our finest editors talk with their bestselling authors about the editorial process in My Editor and Me or Should That Be Me and My Editor?
Available as part of the online series is Director's Choice with select sessions that can be streamed from home with tickets available on a Pay What You Can basis. Louise Adler's curated sessions are the perfect opportunity to be a part of the fun for those living outside Adelaide, who have difficulties making it to the Gardens or simply can't make it in-person on the day. 
The much-loved Kids' Day (ages 2-11) returns on Saturday 4 March for a magical day of stories, performance and hands-on fun, featuring an all-Australian line-up of the best of children's literature. Just some of the authors set to enliven and excite our youngest readers in the Torrens Tent include Shaun Micallef, Kate & Jol Temple, Amy McQuire and Jason Pamment. Special guests Mem Fox and Max Gillies will join Kids' Day to celebrate the famed Hush and Grandma Poss, as Possum Magic celebrates its 40th anniversary. Deb and the Twining Arts team are back with free workshops in the AWW Kids' Studio designed to provide children with a day of book-based fun and activities.
Middle Grade & YA Day (ages 12+), which is supported by the School Library Association of South Australia, brings the big names of the Australian Middle Grade and YA scene to Adelaide. Across the day Sean Williams makes a visit to his hometown to discuss his most recent offerings (Honour Among Ghosts and Her Perilous Mansion). Also on the bill, Randa Abdel-Fattah and Sarah Ayoub talk our YA readers through the popular genre of romance in Australian YA fiction; Tristan Bancks (Cop & Robber) and Kate Temple (The Dangerous Business of Being Trilby Moffat) take us down the path of adventure, danger and crime; while Jared Thomas (My Spare Heart) and Craig Silvey (Runt) round out the day at the Torrens Tent.
With the support of Office for Ageing Well and Seniors Card, Writers' Week will be live streaming the East Stage sessions from Monday 6 March to Thursday 9 March to schools, libraries, community centres and retirement villages around South Australia to ensure as many members of the community have access to the event as possible.
Adelaide Writers' Week has been made possible by the generous support of Channel 9, The Advertiser and ECH and philanthropic support of The Literati and MUD Literary Club.
Other News