January 28, 2021
Curated Dozen: Streamed Live from Our Place to Yours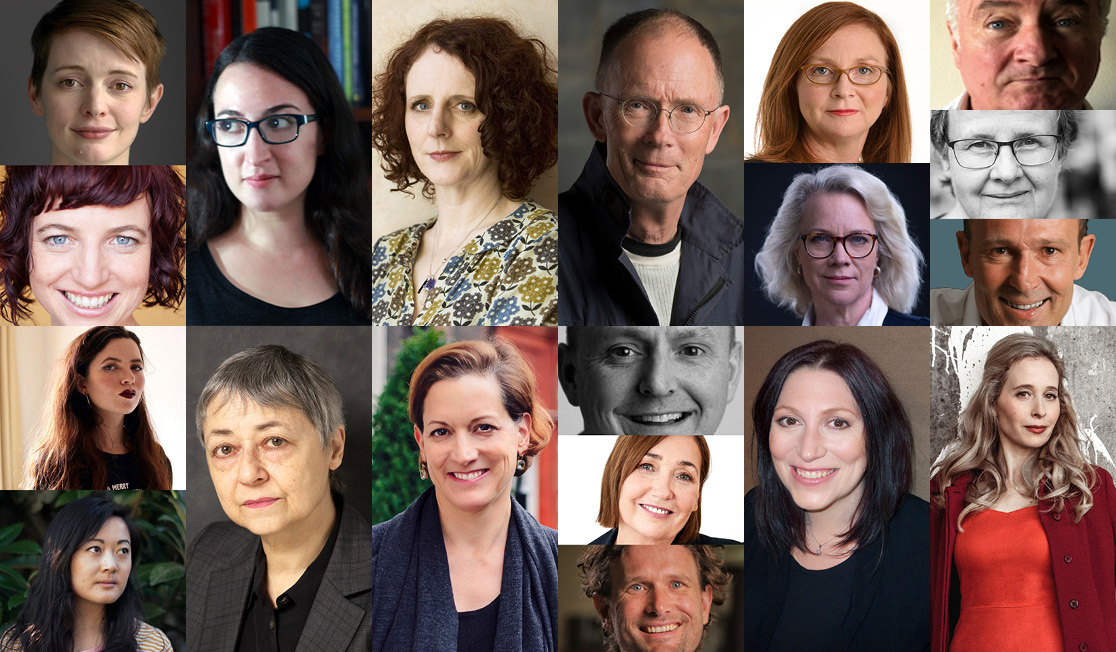 Stream #adlww from home
For the first time, Writers' Week gives you the opportunity to experience some of our events from the comfort of your own home. Exploiting the COVID-related presence of screens and cameras in the Garden required to stream in our international guests, we have curated a series of twelve sessions that can be viewed online at home across the week. Tickets for the Curated Dozen, that include many of our headline authors as well as some of our more provocative and inspiring discussions, must be purchased in advance. Events can then be viewed live from anywhere in the world from their scheduled start for up to 48 hours thereafter.
Tickets are available on a Pay What You Can basis via the event page of each session, with a recommended price of $15 per event, with anything more gratefully received as generous support of Adelaide Writers' Week during these challenging times for the arts.
THE VIRUS IS HERE with Emily St. John Mandel and Laura Jean McKay
Saturday 27 Feb, 10:45am
KNOW HER PLACE with Kate Manne
Saturday 27 Feb, 12pm
HAMNET with Maggie O'Farrell
Sunday 28 Feb, 9:30am
THE FUTURE IS NOW with William Gibson
Sunday 28 Feb, 2:30pm
WHITHER AUSTRALIAN LEADERSHIP? with Katharine Murphy and Laura Tingle
Sunday 28 Feb, 3:45pm
THE RISE OF INDEPENDENT MEDIA with Peter Fray, Margaret Simons and Michael West
Tuesday 2 Mar, 2:30pm
QUIVERING ON THE CUSP with Naoise Dolan and Jessie Tu
Wednesday 3 Mar, 9:30am
WHAT ARE YOU GOING THROUGH? with Sigrid Nunez
Wednesday 3 Mar, 12pm
TWILIGHT OF DEMOCRACY with Anne Applebaum
Wednesday 3 Mar, 1.15pm
LAND OF MATES AND FAVOURS with Richard Denniss, Cameron Murray and Marian Wilkinson
Wednesday 3 Mar, 2:30pm
REFRAMING THE CLASSICS with Natalie Haynes
Thursday 4 Mar, 9:30am
THE LONELY CENTURY with Noreena Hertz
Thursday 4 Mar, 5pm
The streamed events featuring Anne Applebaum, William Gibson and Maggie O'Farrell are presented in partnership with the Wheeler Centre.
Troubles accessing THE stream?
Check out the Frequently Asked Questions for quick troubleshooting advice.
Other News