May 13, 2020
Getting Their Acts Together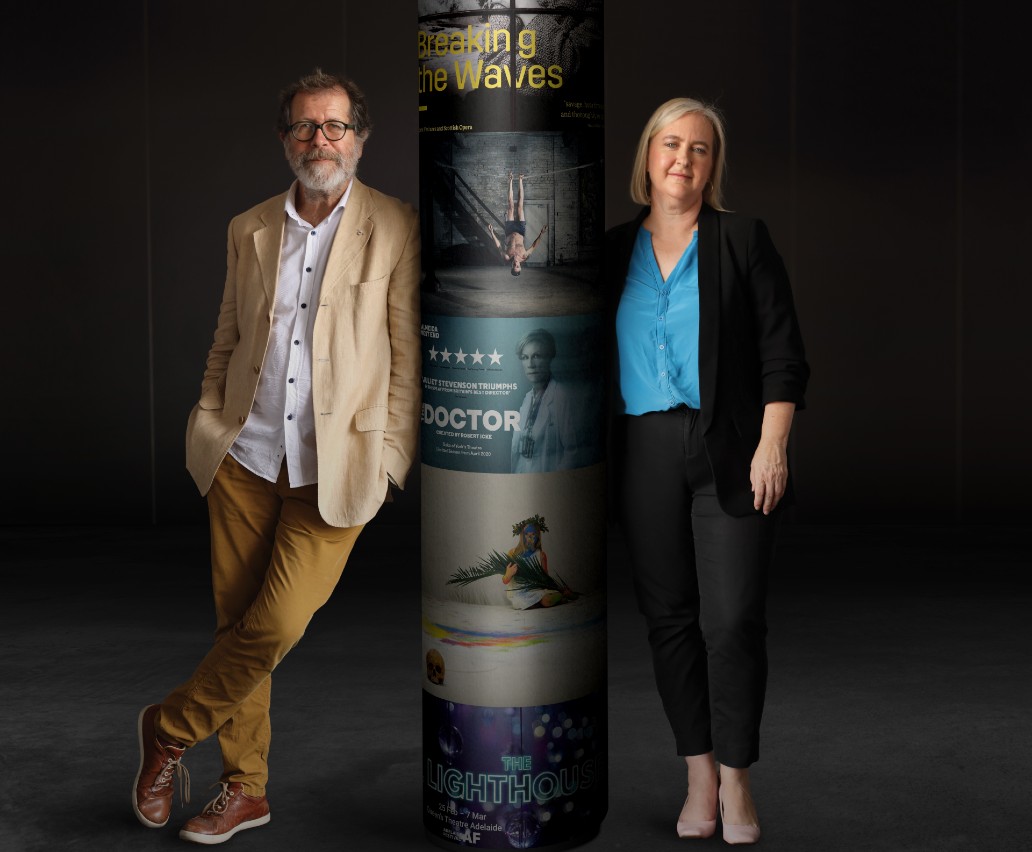 Ever wanted to gain an insight into what it takes to pull a Festival together? Tune into ABC next Tuesday 19 May at 9:30pm and follow our very own Artistic Directors Neil Armfield and Rachel Healy as they scour the globe to find the best acts for the 2020 Adelaide Festival. Witness as they hunt, negotiate and bicker their way to what was our most challenging year yet, and wander behind the scenes to lift the curtain on the intriguing art of festival direction.
History, pedigree and ambition run head-to-head in this high-stakes documentary narrated by Annabel Crabb.
From the South of France to Edinburgh, the Netherlands and beyond we'll learn that the hardest part of Festival direction is not putting on the festival itself, it's the all-important months in the lead up to program lock-off. Throughout this journey, Neil and Rachel navigate artist egos, competing companies, multi-million dollar decisions along with challenges they could never plan for; injury, tragedy and of course the global COVID 19 pandemic.
Other News