November 07, 2023
Time to vote! Have your say on our Create4Adelaide artworks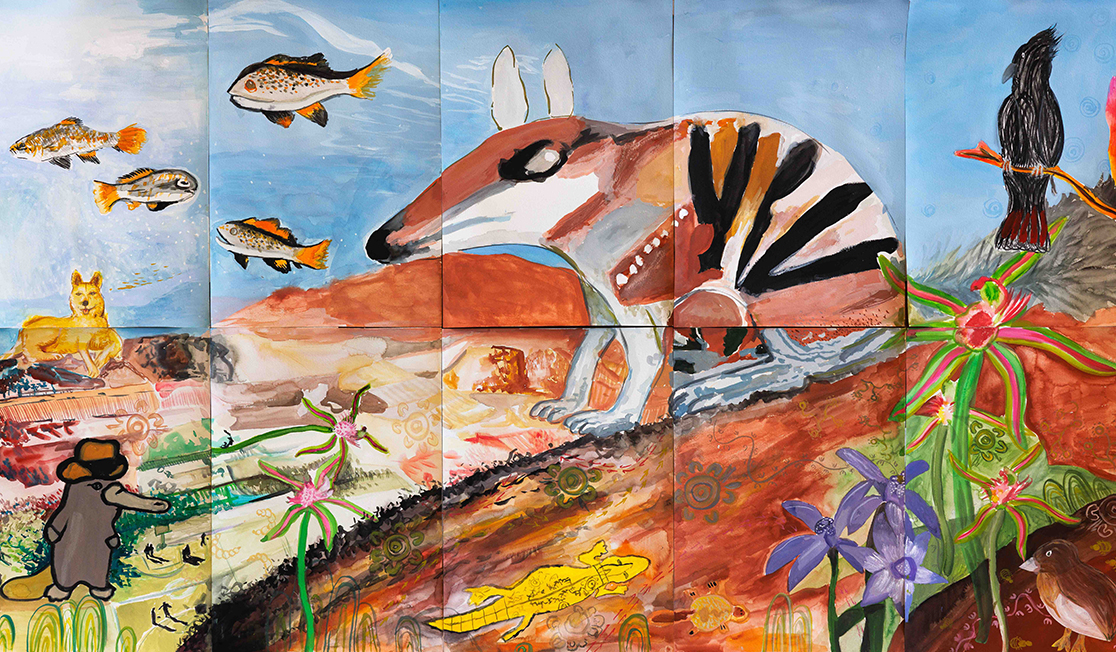 The 2024 Adelaide Festival's inaugural Create4Adelaide exhibition represents a year-long journey, empowering thousands of young people to engage as climate activists and amplify their voices in the fight against climate change.
Everyone is now invited to participate in the digital voting process to select the artworks for display from 29 February to 17 March at Adelaide Botanic Gardens' Bicentennial Conservatory.
Create4Adelaide is made for young people, by young people, who over the last three months during the Open Call have created and submitted more than 1100 artworks addressing one of three key priorities: extinction of animals and plants, extreme weather events, and pollution of our air and waterways. 
Artistic expressions in various forms such as paintings, poetry, collage, sculpture, video and installation have been created by 125 participating South Australian schools, at public workshops or children creating their work at home, with many utilising recyclable materials. 
Evie, aged seven, who created the work "The Lightning" said: "Please stop making pollution in the air and always pick up rubbish, even if it's not yours. Earth is the only home we will have, so please keep the Earth tidy and safe."
To enable the voting process, the final submissions have been curated to around 200 entries through a pre-selection process, and the enthusiastic positive response to the project has been warmly welcomed by Adelaide Festival Artistic Director Ruth Mackenzie CBE.
"From beginning to end, young people have been the curators of Create4Adelaide. They were the ones who selected the three key priorities, they are the artists behind the meaningful artworks, and now they hold the power to decide which artworks will be shown, for the first time, during the 2024 Adelaide Festival. I thank everyone who has contributed an artwork in the Open Call and look forward to unveiling the final selection," Ruth Mackenzie said.
Visit the website create4adelaide.au to select your favourite artworks – votes will close on Monday 4 December.
Visitors to the exhibition in 2024 will also be invited to have their say on the topic of the Festival's 2025 participative art project.
Image: "Ngunku" created through a Carclew workshop with artists Rosina Possingham and Cassie Thring and Playford International College students (ages 7-8)